---
Ove Andersson Wants Respect
---
By Alan Baldwin, England
Reuters Motorsports Editor
Toyota's F1 boss Ove Andersson has a simple aim for the team's debut season in 2002. He just wants others to acknowledge at the end of the year that the team have done well. Alan Baldwin interviewed Andersson about his hopes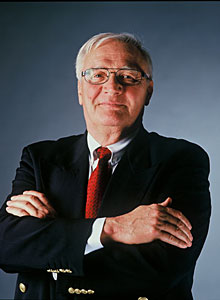 Toyota's Formula One boss Ove Andersson has a deceptively simple aim for the Japanese team's debut season in 2002. "My target will be at the end of next year that everyone will look back at Toyota and say: 'well, they came in as newcomers and we think they did a reasonably good job'," he said. The task may not sound too demanding, but Andersson is taking nothing for granted.
You do not have to scratch very hard to uncover the hope that the world's third largest carmaker, whose performances in testing have been reassuringly slow for their rivals, will trip up next season. Already the Cologne-based team have been accused of poaching key staff and acting aggressively while angering rivals over a winter testing ban.
Teams are barred from trying out their cars between the final race of the season in October and January 1st, but Toyota insist they are not included because they do not formally enter Formula One until January 1st. Others disagree and have expressed concern that any exemption will give both Toyota and tyre suppliers Michelin an unfair advantage. One principal - Minardi's Paul Stoddart, whose former technical director Gustav Brunner has joined Toyota - said at the German Grand Prix last month that the team should be barred if they defied the ban.
Andersson, in an interview with Reuters at Hockenheim, said continued testing to the end of the year was a vital part of his team's planning. He said the International Automobile Federation (FIA) had "very clearly confirmed to us that we can test to the end of the year." But added that the team would abide by any FIA ruling on the matter. "If the FIA say we cannot then obviously we have to follow what they say," he confirmed.
The Swede denied his team had acted in a confrontational manner and said they had been warmly welcomed by FIA president Max Mosley and Formula One supremo Bernie Ecclestone. "I have very little contact with the other teams but for sure we don't feel unwelcome in any way," said Andersson in the team's motorhome, parked outside the Formula One paddock's perimeter fence.
He dismissed as "complete rubbish" any suggestion that Toyota had acted differently to their rivals in recruiting staff. "What did (British American Racing boss) Craig Pollock do when he started his team? Did he look for people in other teams or did he not?" he asked. "What did (McLaren's) Ron Dennis do with (technical director) Adrian Newey when he took him away from Williams? What is going on?" added the Swede.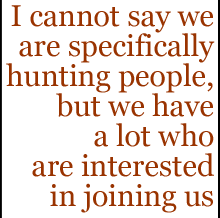 "The only thing I can say is that when the news came out that we were going in to Formula One we had so many applications from many, many different teams about getting a position, being involved in the programme from the beginning. I cannot say we are specifically hunting people but we have a lot who are interested in joining us. If they (other teams) start to complain about taking people away from others, well I think they should look at how they operated before they started."
Andersson's background is in rallying, first as a successful competitor and then as boss of Toyota's World Championship-winning team. The Swede recognised that Toyota, who have already deferred their entry by one year, had moved up to a new level of motorsport and had taken the hard route by deciding to build both engine and chassis.
"We all have to realise that it will take some years to learn, some years to get experience," he said. "I think before you can really become winning, there are so many factors that need to work together. It will take several years to be able to be somewhat competitive. I hope and I am quite sure that somehow we shall be able to qualify for the races (next season). The target we must have for next year is to learn. We have to understand all the circuits, everything that is involved in doing Formula One. We have to try and become a team that is respected within Formula One."
"I think we must be realistic," added Andersson. "I think everybody, if they are realistic, has to give us a couple of years to be able to get into this in a proper way. Everyone has to see reality and at least I think I do if I say that yes, normally we should be able to qualify no doubt. But from there to the front of the grid is a big step. And that step will take a long time."
---
© 2007 autosport.com . This service is provided under the Atlas F1
terms and conditions
.
Please
Contact Us
for permission to republish this or any other material from Atlas F1.