by Dieter Rencken, South Africa
Atlas F1 Magazine Writer
This week's rumours and speculations
Fresh from the Formula One paddock

LIFE WITHOUT FERRARI
The only surprise about Jean Todt's admission that Ferrari was close to leaving the sport is that it was a surprise in certain quarters, for, very simply, fundamental mathematical calculations have shown since May last year that Ferrari was bleeding scarlet ink with every test lap run, with every Grand Prix won, in fact, with every car - road or race - produced.
Since then, of course, the €/$ rate has worsened, and with 60% of its Euro-expensed production exchanged for dollar-based income, matters have not improved for Maranello. In fact, a glance at its statements shows that the company lost close to €6,000 per new Ferrari or Maserati sold in the nine months to September, and, with a seasonal downturn affecting sales of sports cars in the Northern Hemisphere (80% of production), the final three months can hardly have been much better. Another, more cynical view is that the downturn will have done Ferrari good: the less cars it sells, the less its losses.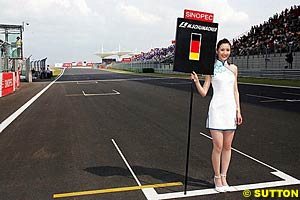 Fiat's ongoing predicament compounded Ferrari's problems. Having cumulatively lost billions despite the sales of large chunks of itself and Ferrari, it could no longer contribute to Ferrari's racing budget for the better glory of Italy - even if all of import bar the president were hardly Italian. Have you noticed how the Fiat stickers on the F2004 are smaller than those bearing supplier SKF?
That Ferrari was ratcheting up financial demands upon sponsors and partners became public knowledge at Monza in September last year, and Ferrari President Luca di Montezemolo's ever-increasing demands for slices of Bernie Ecclestone's various pies were those of a man heading companies in desperate straits.
Still, full marks for keeping up the charade. In Brazil a meeting to cut costs via cuts in testing was called. Allegedly Todt refused point blank to agree to any such cuts on the basis that they don't cut costs. As it is, however, any reduction in test mileage reduces costs! Just how can it be any different? Of course, Bridgestone pays Ferrari's testing bills, or a large portion thereof, but, still, any reduction in mileage will reduce the tyre company's overall costs, enabling it to reduce its budgets.
But, let's assume Ecclestone had refused Ferrari's desperate cries for salvation, assume it had been forced to "stop being in Formula One," as Todt is reported as saying? Would that really have been such a tragedy in cold, clinical terms? Of course, losing a team, any team, is tragic, but as the sport has proven over a period of 50 years, no team is greater than Formula One. And, no death is more tragic than another. Those truisms apply to Ferrari as much as they did to Forti.
Of course, a case could be made for the retention of Ferrari for tradition's sake. But how can Formula One neglect its traditional territories and shun its traditional circuits in the name of 'progress', then make a case for the salvation of a 'traditional' team which failed to turn up for the very first World Championship event? So, when all is done, every team, Ferrari included, needs to earn survival.
Let us ponder life without Ferrari. First, all teams would receive substantially more revenues, for Ferrari's 'historical value' entitled it to a larger than slice of Concorde revenues than any other. So, indirectly, nine teams were indirectly sponsoring di Montezemolo's Piaggio flights, were contributing to Michael Schumacher's salary and partly paying Ferrari's test bills!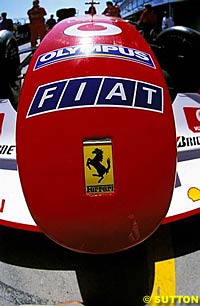 With that increase in revenues would come better performance for all, and with that performance would come better racing by all, for, truth be told, the racing behind Ferrari has not been bad for more than few seasons now. Sadly, though, only live audiences have experienced these spectacles, for, generally, producers have taken the safe options of showing the red cars, thus depriving many millions of viewing genuinely thrilling racing. Remove the red cars from the equation, whether running at the sharp end or not, and the television spectacle will be substantially improved.
Would Jordan have ended in its mire with increased cash availability from Ecclestone? Possibly. Would Jaguar still have been around without Ferrari. Probably, for it could have bragged of racing its market competitors, not been up against some mythical brand with no grasp on reality. Of course, Jordan and Jaguar both knew Ferrari was in F1 when they joined, but the Italian team's domination these past years have ensured that beating it is no longer a must-do.
Then there is the question of Ferrari's true heritage. Of course, all things change, but has Ferrari not changed more than most over the past ten years or so? Frank Williams has run his team, in its present form, for 25 years now; Ron Dennis has been in control of McLaren for 20 years. Even Sauber, Formula One's youngest start-up outfit has been headed by the same man for 11 years, not much shorter than di Montezemolo and Todt have been at the helm of Ferrari.
Finally, with the unified strength of the G9 teams, and no disruptive influence of a team seemingly hell-bent on destroying the fabric of the sport - think team orders, for one; the continued refusal to accept a single tyre supplier until the notice period to do so on 1 January 2005 had expired, for another - as its directors award themselves ever-increasing bonuses, Concorde could well write itself. In fact, any form of Concorde may not be required at all. And, a modicum of agreement and harmony amongst F1's combatants is more important than any amount of tradition will ever be.
A few short years ago life without Ferrari was unthinkable; today it is not only feasible, but may well come to that. After all, with a racing budget - which it steadfastly refuses to substantially trim via meaningful reductions in testing - of upwards of $400m, just how far will a stipend of $150m or so go? Particularly when your parent company is bleeding red ink to the tune of $8b or so?
Of course, having misjudged totally the reaction to its prolongation of Concorde, Ferrari is back-pedalling furiously. Having first issued clarifications on its status within GPWC - to which, allegedly, it never contributed a bean despite its posturing - it is now justifying its actions on the basis of 'logic'. Far better it would have been to come clean on 19 January and admit to its predicament than claim in a rather disingenuous statement that its action "put out a strong message of stability for future of Formula One". That is pure 'logic'.
The last time Ferrari has badly misjudged public sentiment and reaction as on 19 January this year was in May 2002 at the A1-Ring. Today's admission that it, the original standard setter in the sport, could no longer afford Formula One in its present guise whilst the likes of Paul Stoddart battle through is a reflection not on the state (or cost) of the sport, but a loud statement that Ferrari's hired hands know not how to shed the team of its opulence.
---
© 2007 autosport.com . This service is provided under the Atlas F1
terms and conditions
.
Please
Contact Us
for permission to republish this or any other material from Atlas F1.