---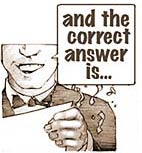 The Prost Trivia Quiz
---
By Marcel Borsboom, Netherlands
Atlas F1 Magazine Writer
Prost Grand Prix may be in serious financial trouble, but its ower Alain Prost has many dividends in Formula One's history, as one of the greatest drivers ever. OK, that much is known to all. But how well do you actually recall Prost's career? Time to find out! Simply choose one answer to each of the following 12 questions, and press "submit" to get the results. Have fun!
---
© 2007 autosport.com . This service is provided under the Atlas F1
terms and conditions
.
Please
Contact Us
for permission to republish this or any other material from Atlas F1.