---
The 2001 Drivers Review
---
By Roger Horton, England
Atlas F1 Senior Writer
The 2001 season saw five different drivers winning a race, and two of them scored their maiden victory. But the Formula One field was full of demonstrable talent, both by the established stars and by the up and coming youngsters. Roger Horton watched them all and gives his verdict on their performance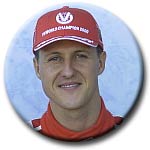 Michael Schumacher
1st, 123 points
Records exist to be broken, but Michael Schumacher's relentless rewriting of the Formula One record books is becoming extraordinarily impressive, his sheer intensity setting him apart from his rivals, and ensuring his place amongst the sport's all time greats. Most all time wins, most all time points scored, most fastest laps, and his total of 123 points scored in a year is also a record. No one has ever driven a perfect season, but Schumacher came as close this year as any driver is ever likely to get. Sure you can argue that his impatience cost him a win in Austria and that he was excessively cautious at Silverstone, but in the end it took him just thirteen races to wrap up his fourth drivers' crown, and it was a measure of his overall superiority that he started on pole in nine of those first thirteen events.
In race after race he translated his dominant grid position into seemingly effortless victories that left his rivals searching for excuses so complete was his dominance. Out of the car Schumacher continued to be the lynchpin that has so successfully kept the key players at Ferrari together and motivated, and only a couple of below par races at Monza and Indianapolis raised questions as to his longer term staying power. His return to form at Suzuka was an ominous warning to his rivals, that unlike his great rival Mika Hakkinen, he is not suffering any mental tiredness, and strongly suggests that should he be challenged more strongly next season, he has ample motivational reserves.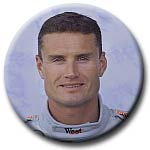 David Coulthard 2nd, 65 points
It was David Coulthard's misfortune that he chose to drive the best season of his career in a year when his team undoubtedly under performed their potential by a considerable margin. Balance problems plagued the McLaren car all year, and yet Coulthard was often able to salvage a good result on Sunday from an awful qualifying on Saturday. In Malaysia he moved from eighth on the grid to a third place finish; Brazil and Austria, he scored wins from fifth and seventh; Europe, a third from fifth, and in Belgium; a second from ninth on the grid.
His pole at Monaco was the equal of any qualifying performance by any driver all year, yet it came to nothing when he car's engine shut down at the start and he was forced to the rear. At Interlagos he beat Michael Schumacher in a wet/dry race on merit with a drive of calmness and precision. Yet Coulthard will draw little comfort from his runners-up position in the drivers' standings because once again the big prize has eluded him, and there is a growing question mark as to whether he has it within himself to make that last small, but crucial lift in his own performance.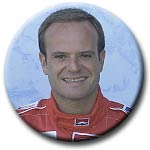 Rubens Barrichello 3rd, 56 points
Rubens Barrichello started and ended his season strongly, taking a helping of points in Australia and Malaysia and finishing his year with sparkling drives at Monza and Indianapolis, whilst at Suzuka he showed more of the fighting spirit that has been so apparent all season. These late season drives showed just what the Brazilian was capable of when freed from his contractual constraints of supporting his team leader's Championship ambitions.
Following the Austrian GP, Barrichello's Ferrari career appeared in danger when he reacted unhappily in public to the team orders that forced him to yield his second position to Michael Schumacher late in the race. This showed that, even after so many years in the sport, the Brazilian is still a sensitive soul, something of a liability in the shark-infested water of Formula One.
Ferrari, however, moved swiftly to restore their team harmony, by renewing Barrichello's contract and he achieved three successive Podiums in France, Britain and Germany that greatly aided Ferrari's cause by taking points away from their opposition. Barrichello appears to have accepted his place in the order of things at Ferrari and has emerged as a formidable race driver if not a natural race winner.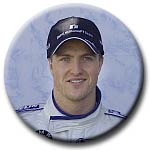 Ralf Schumacher 4th, 49 points
If Ralf Schumacher's season had ended after his victory at Hockenheim, he would have been basking in the rave reviews his performances engendered. Three wins in twelve races, including a maiden triumph at Imola, and a brilliantly controlled drive against his brother in Canada, had seen him emerge as a natural winner and potential World Champion. His failure to accept, even in victory, that his teammate had outperformed him in Germany, which led to his ill-judged post-race comments regarding the potential frailty of his BMW engine as the reason for his cautious pace, exposed him to ridicule both inside and outside his team.
From Monza onwards Montoya outraced Ralf consistently, pushing him into errors at both Indianapolis and Suzuka and for the second year in a row Ralf ended his season on the defensive, with his strength of character when faced by a potentially faster teammate once again under question.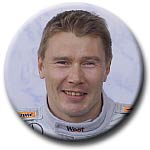 Mika Hakkinen 5th, 37 points
When Mika Hakkinen was in the mood, and his McLaren MP14-16 dialled in, as it was at Silverstone and Indianapolis, the combination looked just about unbeatable. But it became increasingly hard to reconcile the driver who attacked the sweeping high-speed corners at Silverstone with such vigour and artistry on his way to his dominant British Grand Prix victory, with the driver who had looked so tentative in San Marino and Canada. To be fair to him, his McLaren was often a nightmare to set up, especially for qualifying, leaving the Finn all too often the task of attacking the race from an unaccustomed lowly grid position, a task that due to his flagging motivation was beyond him.
In America, with his future plans out in the open at last, he looked and sounded like the Hakkinen of old; the fresh faced young kid that made such an impression on his debut with Lotus back in '91 and in the race he drove with all his old flair and conviction. Hakkinen's season shows the importance of mental strength in the overall driver performance equation and it also highlights the detrimental affects that the current constant testing regime places on the sport's top performers. If Suzuka was indeed the last time we see Mika Hakkinen in an F1 car, he will be remembered as a great champion who won and lost with equal dignity.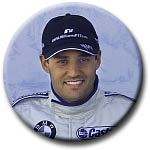 Juan Pablo Montoya 6th, 31 points
From the time he arrived on the F1 scene at the Australian Grand Prix in Melbourne, it was obvious that Juan Pablo Montoya was no ordinary rookie. Confident, abrasive, perhaps more than a little arrogant, he cared nothing for any of the reputations he found in the paddock and possessed such self-belief that it made redundant the mind games that are so much a part of the F1 scene. To win one race in his debut year would have been by itself, an outstanding achievement, but he could also have won in Brazil, Germany, and probably America had not misfortune intervened.
His pole lap at Spa-Francorchamps, where he timed his last run on a drying track to perfection, was breathtaking: a combination of skill and commitment of the highest order. Already he has established himself as de facto team leader at Williams, where his never-give-up racer credentials are so appreciated by his team boss Frank Williams, a man who respects a driver's racing instincts above all else. A mini mid-season crisis after crashing out at Monaco and Canada was followed by more thoughtful drives at the European, French, and British GPs and then came the breakthrough performance at Hockenheim, which so undermined his teammate's confidence. In the last three races of the season, his innate racing 'feel' allowed him to react to his Michelin tyres changing grip levels on a lap by lap basis with a level of confidence that impressed his team, and showed his class.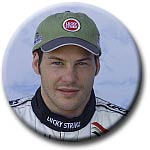 Jacques Villeneuve 7th, 12 points
Three years into his BAR 'dream' it is hard to see that the team he chose over his Williams drive is ever going to deliver him success on a sustained basis. The Podiums he achieved in Spain and Germany were more a product of a higher than normal attrition rate by the front-runners than any long standing improvement in the performance of his car. Overall it is hard to recall a single outstanding performance in a year punctuated by more lows than highs, although he got to grips with the Monaco circuit rather better than is normally the case and finished fourth.
At Silverstone he took his teammate off on the opening lap, and at Indianapolis Villeneuve appeared distracted, qualifying a lowly eighteenth and was totally anonymous in the race. So bad was his attitude that even his normally supportive team boss Craig Pollock was moved to criticise his star driver after the race. With so many new talents emerging in Formula One, there must be some within the BAR hierarchy questioning the value that Villeneuve currently brings to the team.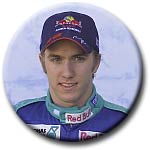 Nick Heidfeld 8th, 12 points
Nick Heidfeld escaped from a nightmare season with Prost and rebuilt his career in some style with Sauber, finishing the season in a lofty eighth position in the drivers' standings. A first ever Podium position in difficult conditions in Brazil built on an impressive fourth in Australia which boosted his confidence and confirmed the judgement of those who had tipped him for F1 stardom during his F3000 days. Heidfeld managed to qualify in the top ten no less than twelve times during the season, and this, along with his ability to race hard and yet stay out of trouble laid the foundation of a successful second season. Clearly disappointed to have been passed over for the McLaren drive, Heidfeld still remains one of his country's most promising F1 talents for the years ahead.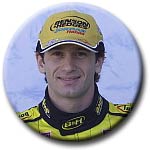 Jarno Trulli 9th, 12 points
The paddock is divided on Jarno Trulli's true worth. Some marvel at his incredible qualifying speed and point to his 9 - 1 demolition of Heinz-Harald Frentzen in the ten races that they shared this year at Jordan, as evidence that, next to Michael Schumacher, Trulli is the fastest driver on the grid. Others accuse him of going backwards in races, and of lacking fitness and focus. The truth is probably somewhere in between, but pretty much throughout the season Trulli was critical of his team's lack of development and frustrated with his car's frailties, especially in race trim.
If one of the McLarens or Williamses struggled in qualifying, it was usually Trulli who put his Jordan into the top four or five on the grid, but keeping it ahead throughout the race was perhaps an unrealistically high expectation. He finished in the points on only four occasions and retired from point-paying positions at Monaco and Canada. On balance Trulli made his Jordan go faster than it wanted to go, and the move to Renault next season should see him at last supplied with a car in which to realise his full potential.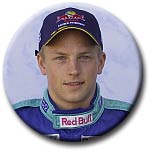 Kimi Raikkonen 10th, 9 points
Kimi Raikkonen became the darling of many paddock pundits when he swept into Formula One with barely twenty car races under his belt and scored a point in his first race. The combination of the Sergio Rinland penned well-balanced Sauber C20 coupled with Ferrari power and consistent Bridgestone grip gave the young Finn a solid base from which to impress. So serene was his progress that his two fourth placed finishes in Austria and Canada was achieved with the minimum of fuss or drama. Less impressive was the relative drop off in form once his McLaren contract was announced at Monza, and there are some in the paddock who believe that Ron Dennis would have better been served to have chosen his more experienced and mature teammate Nick Heidfeld, who out qualified him 10-7.
Next year Raikkonen will be thrust into a totally different environment where only winning is acceptable and the demands on him out of the cockpit will be considerably more taxing than the family atmosphere he experienced at Sauber. It will be interesting to see how well he copes.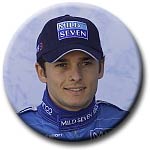 Giancarlo Fisichella 11th, 8 points
Fisichella's impressive pace at the wheel of the recalcitrant B201 Benetton has been one of the positive surprises of the season. The experienced Italian drove his heart out in race after race with little prospect of a tangible reward, and was clearly disappointed that he was not retained by the team for what promises to be a more fruitful year when the team races under its new Renault banner next season. The highlight of his year was undoubtedly Spa-Francorchamps, where he ran with the leaders all day and scored the team's only Podium finish, whilst at Monaco he utilised his Benetton's good mechanical grip to embarrass some more powerful rivals until his hydraulics failed, costing him a point scoring finish.
A top six qualifying performance around the challenging curves of Suzuka underlined just how much progress his team had made during the year and just what a polished talent Fisichella has become. Very definitively, Fisichella emerged from this season with his reputation enhanced, but unless the Jordan team - for whom he is now contracted for the next three years, can raise their game considerably, Fisichella is unlikely to become the regular race winner that perhaps his talent deserves.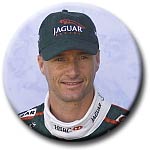 Eddie Irvine 12th, 6 points
The Jaguar always raced better than it qualified, and given the difficulty of making up places in modern Formula One, Irvine was always going to be hampered by his lowly grid positions to finish very often in the points. His only top ten qualifying position, a sixth at Monaco, led to a third place finish at a track where Jaguar introduced a major new aero package and Irvine drove well.
In mid season he was outqualified by his new teammate Pedro de La Rosa five races in a row, as he appeared to have his mind more focused on the political situation within his team than with doing the job he was being so highly paid to do, and it was little wonder that his team boss at the time, Bobby Rahal, wanted him out. With 130 race starts under his belt Irvine is now very much one of the elder statesman of the current drivers, but opinions in the paddock are still sharply divided as to whether he is the kind of driver needed to lead Jaguar to the front of the grid.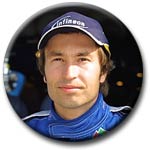 Heinz-Harald Frentzen 13th, 6 points
Heinz-Harald Frentzen has always been something of an enigma. As a man, Frentzen is a thoughtful individual blessed with a wry sense of humour and the ability to focus on events outside the immediate confines of the F1 paddock. His season started on a relatively upbeat fashion, with point scoring results at both Melbourne and Sepang and a reasonably good season looked in prospect. But an accident at Monaco, followed by a heavy practice crash in Canada saw him replaced by test driver Ricardo Zonta for the Canadian event, and he looked unconvincing on his return to the cockpit at the Nurburgring and Magny-Cours.
Unceremoniously fired by his team boss Eddie Jordan just days after seventh place finish at Silverstone, he was handed a lifeline by the financially troubled Prost team, replacing the aggrieved Jean Alesi whose relationship with team principal Alain Prost had broken down. Frentzen hustled his Prost to a brilliantly opportunistic fourth on the grid at Spa, but was unable to add to the Prost team's points tally in the five races he drove for them. With a wave of fresh talent now making its mark on F1, Frentzen's days at the sharp end of the grid are almost certainly over.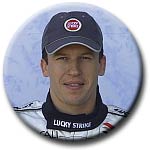 Olivier Panis 14th, 5 points
After a year out of racing as McLaren's test driver, Olivier Panis was above all just happy to be back racing, and throughout the year the thoughtful Frenchman went about his business with an air of calm assurance. Despite a difficult season he remained publicly positive and supportive of his team, although in private he must have despaired, as time after time he suffered frustrating races.
In Brazil he went from eleventh to fourth place and would have finished higher but for yet another BAR pit stop fiasco that saw him waste over 90 seconds in the pits. Now with 108 race starts under his belt, Panis is never going to be a superstar, but his honest commitment to the BAR cause was much appreciated by the team's rank and file who must be wondering if there ever will be a light at the end of this particular tunnel.
Jean Alesi 15th, 5 points
Jean Alesi's sad exit from his 201st Grand Prix was symptomatic of much of his driving career; he was simply in the wrong place at the wrong time and so sadly his career ended amidst a shower of flying debris. It could be argued that he repaid Eddie Jordan's surprise decision to place the Frenchman in Frentzen's vacated seat with two point scoring finishes at Spa and Indianapolis, but it is unlikely that he actually performed any better than the ousted Frentzen would have done.
He qualified, on average, five places slower in his five races with Jordan than Frentzen had managed in his ten races earlier in the season. Increasingly, the qualities of passion and courage that Alesi had in abundance are now less important than the analytical skills that the younger drivers now entering the sport possess. At Indianapolis however, in Jean Alesi's last completed race, he charged as hard as always, executing overtaking manoeuvres on the Benettons of Giancarlo Fisichella and Jenson Button on successive laps and he never stopped trying. That, in a nutshell, was the story of his racing life.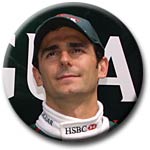 Pedro de la Rosa 16th, 3 points
Rescued from a test driver role at Prost by the politics at Jaguar, Pedro de la Rosa made the most of his opportunity with the Milton Keynes based team, often finding a better qualifying solution for the difficult R2 than his vastly more experienced teammate Eddie Irvine. A classy fifth placed drive at Monza proved to be his best result of the season, and provided the team can make a serious step forward with next year's car, the likeable Spaniard should be able to build on what was always going to be a development season.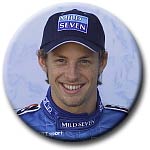 Jenson Button 17th, 2 points
It was always likely Button was going to find his second year in Formula One tougher than his first. Hampered by a difficult car, and a supply shortage of Renault's radical new engine that curtailed the Benetton team's test programme, Button struggled to come to terms with his car's problems until well past the mid point of the season, seldom looking like the driver who had sometimes out-driven Ralf Schumacher so convincingly when paired together at Williams.
It was Hockenheim before he managed a fifth placed finish to score his only points for the year, and as the car improved he was rewarded with top ten qualifying performances at Indianapolis and Suzuka. Going to Monaco on the back of successive races where he suffered the ignominy of starting from the back row of the grid, there was growing criticism of his apparent lack of focus during race weekends and suggestions that his new millionaire lifestyle was affecting his driving.
This fuelled continuing speculation that team boss Flavio Briatore was less than fully committed to their relationship, and this added pressure did little to help his confidence. Still a superbly gifted Grand Prix driver, Button's second year with the team will give him the opportunity to push the development of the car in his direction and hopefully lay the groundwork for a better year.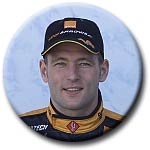 Jos Verstappen 18th, 1 point
If you believed what the Arrows team were telling everyone at the Nurburgring, Jos Verstappen had overtaken no less than 59 cars in the season's first eight races, a testament to the teams enforced policy of running their cars light, and a reflection of the Dutchman's demon starting and overtaking abilities.
Often during the year Verstappen found himself running high up the order only to fade as their pit stop strategy played itself out, and his best finish was a lone sixth place in Austria. Although officially retained by the team for next year, there is still speculation that team boss Tom Walkinshaw will dump him next year, when the team will have a supply of the latest Cosworth engines that should make the team truly competitive at last.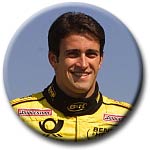 Ricardo Zonta 19th, 0 points
Ricardo Zonta made two appearances in his role as reserve driver for the Jordan team. In Canada he replaced Frentzen who had been injured in a Friday Practice crash. He qualified an impressive twelfth and finished seventh. In the Germany GP he once again stood in for the now permanently departed Frentzen again and failed to finish after colliding with the Arrows of Jos Verstappen.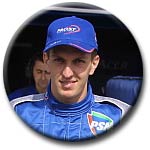 Luciano Burti 20th, 0 points
To say that Luciano Burti had a difficult year is a major understatement. He crashed heavily at the season opening Australian GP when his Jaguar's suspension broke during qualifying, but he fought back to finish a gutsy eighth, the first Michelin shod car home. Dumped from the team after San Marino, he replaced the disposed Gaston Mazzacane at Prost, where he promptly outqualified his highly rated teammate Jean Alesi in his first two races for his new team at Spain and Austria. At Spa-Francorchamps he was lucky to escape serious injury when he was involved in a high-speed incident with former teammate Eddie Irvine and he wisely decided to sit out the rest of the season. It is unlikely he will be seen in F1 again.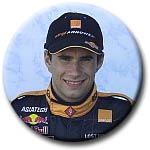 Enrique Bernoldi 21st, 0 points
Bernoldi's fifteen minutes of F1 fame came at Monaco, when the young Brazilian was at the centre of a brief media storm after McLaren team boss Ron Dennis expressed his annoyance at Bernoldi's blocking tactics in holding back a recovering David Coulthard for most of the race. Bernoldi, who had replaced the impressive Pedro de la Rosa in the Arrows team in exchange for a large chunk of cash just prior to the start of the season, never showed enough to suggest that he deserved his place in F1 on ability alone.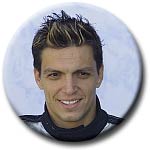 Tarso Marques 22nd, 0 points
Tarso Marques was pretty much a fixture on the very rear of the grid as the Brazilian did his best with the equipment at his disposal. At Silverstone he failed to qualify for the race after throttle problems slowed his progress and he was eventually replaced for the Italian GP when Alex Yoong made his long awaited entry into the team. His best placed finishes were ninth in Brazil and Canada.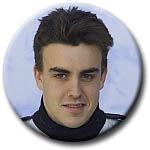 Fernando Alonso 23rd, 0 points
The pattern was nearly always the same. Early in every qualifying session the number 21 Minardi of Fernando Alonso would emerge from his pit garage and return with P1 against his name. It never lasted of course, for no matter how hard the young Spaniard muscled his car around the corners, nothing could make up for the 100 plus horsepower deficit that the European-developed Cosworth unit gave away to even the mid field runners with their works engines.
But at San Marino and Spain he outqualified both Benettons and at Indianapolis he added the scalp of Jacques Villeneuve to his list as he drove his underpowered Minardi to a season's best seventeenth on the grid. At Hockenheim he celebrated both his birthday and his best ever F1 finish when he took the chequered flag in tenth position. Alonso is a driver of real talent and his day will surely come.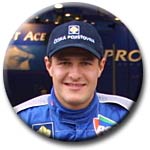 Tomas Enge 24th, 0 points
Pitched into the Prost team at short notice as a replacement for the injured Luciano Burti, former F3000 winner Tomas Enge did a solid job in the last three races of the season. At the challenging Suzuka track he outqualified both the Arrows, and in his debut race at Monza, he managed a twelfth place finish and lapped to within a few tenths of Frentzen's fastest lap.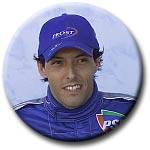 Gaston Mazzacane 25th, 0 points
Gaston Mazzacane survived just four races with the Prost team before being replaced by Jaguar refugee Luciano Burti. He had compared reasonably well against Marc Gene at Minardi last season, but he never came to terms with the Ferrari-powered AP04.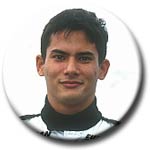 Alex Yoong 26th, 0 points
It would be unkind to say that Alex Yoong was just making up the numbers, but as the first driver from Malaysia, or indeed, South East Asia, to ever start a Formula One race, he owed his place at Minardi to team owner Paul Stoddart's need for a substantial injection of cash. That said, the pleasant Malaysian survived a torrid start to his F1 career at Monza when his car stopped on his out lap on his first qualifying attempt and still made it into the race.
---
© 2007 autosport.com . This service is provided under the Atlas F1
terms and conditions
.
Please
Contact Us
for permission to republish this or any other material from Atlas F1.