Leaving Monza in Italy, Formula One crosses the Atlantic to the new home of the United States Grand Prix: the Indianapolis Motor Speedway (IMS).

The historic Indianapolis circuit was built on farmland in 1909 while the car industry was establishing itself in Auburn, Indiana. In late 1909, the original circuit owners, Carl Fisher, James Allison, Frank Wheeler and Arthur Newby, decided to resurface the circuit with 3.2 million bricks and thus the circuit earned its nickname, The Brickyard. In the roaring Twenties, locally-built Duesenbergs won the Indy 500.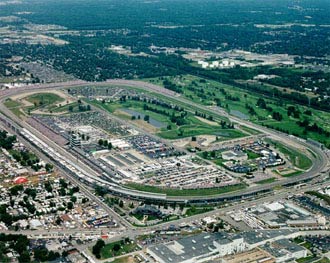 By 1941 most of the bricks had been covered by tarmac. In 1945, Anton 'Tony' Hulman Jr. bought the Speedway and it has been owned and managed by the Hulman/George family since then. From 1950 to 1960, the results of the Indianapolis 500 counted for the Formula One Drivers' World Championship, and by 1961 only a 'Yard of Bricks' at the start-finish line persisted. Tony Hulman's daughter, Mari Hulman George, took over control of the circuit after her father's death in 1977, until her son, Anton 'Tony' George, became President and Chief Executive Officer of IMS in 1990. Tony George has been the driving force behind the US Grand Prix's arrival at Indianapolis.
The Formula One circuit was designed by Kevin Forbes who is the director of Engineering and Construction at IMS. At 4.195 km, the IMS circuit is shorter than average for a Formula One circuit, falling between the Hungaroring and Magny-Cours in length.
The concept of building a 'road' circuit within a banked 'oval' speedway is not unique to Indianapolis - an elegant 'road' configuration had already been successfully incorporated into the Homestead circuit in Miami, Florida. IMS's Stadium circuit won the contract for the US Grand Prix over proposals for street and road circuits across the United States. The IMS will seat a quarter of a million spectators on Sunday, which is more than the combined number of spectators that typically attend both Monza and Hockenheim.
BMW's Motorsport Director, Gerhard Berger, explained what is at stake for the Formula One teams and sponsors: "The Indianapolis Grand Prix is a new trial to make Formula One popular in the USA. The (American) public hasn't historically welcomed Grand Prix racing and North America has consequently remained a weak spot in the internationalism of Formula One. The heart of American motor racing is staging this spectacle and all 250,000 seats have sold out. If we manage to break through this time, it would be a great result for both Formula One and BMW."
Benetton's Giancarlo Fisichella believes that Formula One will indeed 'break through', as Berger put it. "Formula One is a World Championship and the more countries are a part of it the benefits there will be to the sport." the Italian said. "On the other side, I think that Formula One is at the pinnacle of motor racing, in terms of the technology, image, organization and professionalism and so America will also benefit from this experience. I won't find it strange not being well known there, but I expect anyway that after the Indianapolis Grand Prix."
Eddie Jordan adds his view of the 'big picture', "I have always been keen on recreating the link with America. I believe this is a huge opportunity for Formula One. We must maximise it to create the right image because, in my opinion, we are on the edge of a huge opportunity. I think it is vital when you call yourself a World Championship to be not simply in America, North and South, as we are with Canada and Brazil, but also in the US."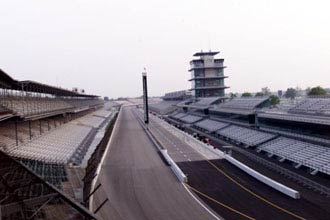 Jordan's Heinz-Harald Frentzen gave his first impressions of the Formula One IMS circuit after completing a few laps in June: "The only circuit that comes close to resembling this is Hockenheim, but the track at Indy is more complex, and finding the correct aerodynamic set up will be a huge challenge for all the F1 teams. The surface of the track is specially built for Formula One but there is still an incorporation of history with the inclusion of the world-famous yard of bricks on the start/finish line."
Frentzen added that, "The circuit provides a number of overtaking opportunities, which should give us an exciting race. The set up will probably be similar to Spa. This will allow a top speed of up to 320 km/h (200 mph), but this is all theory and on the first day of practice we will all have our work cut out to find the optimum configuration."
Berger's colleague at BMW, Dr Mario Theissen, explains the technical challenges presented by the new IMS circuit: "Indianapolis offers a very unusual track-combination. It represents quite a challenge for both technicians and drivers. One side of the circuit boasts the longest full-throttle stretch in Formula One of around 20 seconds. Hockenheim comes closest with 16 seconds. On the other side, the twisty infield track presents a completely opposite picture. The centrifugal (centripetal) force during the long banked section represents a further set of stresses."
Williams's Ralf Schumacher adds his perspective: "At the moment, we're not entirely sure what aerodynamic set-up the track is suited to. It will, however, be very important to create as much mechanical grip as possible for the infield section. Finding the right balance will not be easy, but it' s a challenge shared by all the teams. There have been no tests preceding this race and that means completely new data has to be generated and analysed quickly. The most interesting point of the track will be turn thirteen that leads onto the banking. Whether it can be driven at full speed or not will depend on finding an optimum set-up for the car."
Pitstops and tyre strategies
The race will be held over 73 laps, with a total distance of 306.2 km. On tyre choice, Bridgestone will be supplying the teams with hard compound tyres specifically designed for this event. A Bridgestone engineer stated, "It will be like the Indy 500 on one side of the track and Monaco on the other. The high speed banking will put a lot of additional forces on the tyres that we normally do not see. They are expected to run a much stiffer and harder tyre compound than on other circuits, while tyre pressures themselves are also expected to be a lot higher than the 20 psi or so that teams usually run."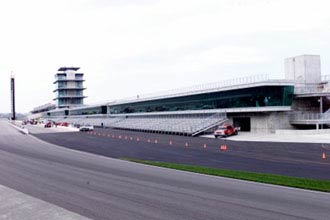 Bridgestone Motor Sport director, Horoshi Yasukawa, also stated: "The United States is a very important market for us. We mainly sell Firestone tires in the USA, but now we are starting to promote the Bridgestone brand, as well, through racing. Brand image-wise, racing is very important for us as we supply Firestone tires to the IRL and CART and Bridgestone tires to Formula One. Indy is a historic racing venue, and we are very interested in racing Formula One there, as well as the Indy 500."
Bridgestone need a boost to their image in the USA following a massive recall of defective Firestone tyres that delaminated on Ford Explorers.
The weather forecast for the race weekend is scattered showers and cool temperatures. Scattered thunderstorms forecasted for Saturday could make qualifying an even bigger lottery, and the teams may have to wait until Sunday morning to optimise their race set-ups.
In preparation for this race, McLaren, Ferrari and Sauber tested at Mugello, Italy, BAR and Jaguar tested at Silverstone, England while Williams and Benetton tested at Estoril in Portugal.
The Teams
McLaren now leads the constructors' championship by four points. Team Principal Ron Dennis proudly proclaimed that, "McLaren has an illustrious history in America. We are the most successful Formula One Constructor in the US, having won the last four Formula One races held in the States, and dominated the CAN-AM Championship in the late 60s. We are aiming to continue our success at this year' s SAP United States Grand Prix."
McLaren have won the Indianapolis 500 three times in the 70s, and Mercedes-Benz powered the 1994 winner of the Indy 500. McLaren-Mercedes's horsepower, reliability and aerodynamic advantages may, once again, prove to be crucial in Sunday's race.
Mika Hakkinen still leads the drivers' championship by two points, after his second place finish at Monza. Hakkinen commented, "I look forward to returning to the US as I made my Formula One debut at Phoenix in 1991. Obviously it' s a brand new circuit, which is always a challenge, but we are determined to put on a good show for the American public. The engineers will already have a good idea about set-up for the car but I have to learn what line to take into a corner and where the braking points are. I will not know for sure until I do my first lap in the car Friday morning."
Hakkinen has set 5 pole positions so far this season, but he has never set pole position or won a race on his first outing at a Grand Prix circuit.
David Coulthard is still third in the drivers' championship. Coulthard revealed, "I have studied footage of the track and it seems challenging and technically demanding and I' m looking forward to familiarising myself with the different corners and straights. The banked corner is definitely not something we normally encounter at a Formula One track. It will be great to race in front of an American crowd - the atmosphere will be very special."
Coulthard has set two pole positions so far this season and he also set the highest recorded speed for a Formula One car, of 361 km/h (224.3 mph), at Hockenheim.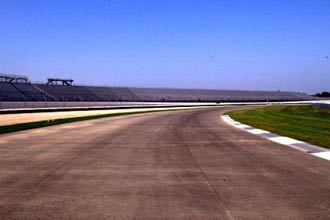 Ferrari are still second in the constructors' championship. This will be Ferrari's second race at the IMS, their first being in 1952, and the late Enzo Ferrari once said that a victory at Indianapolis was "one of our dreams."
Ferrari's Technical Director Ross Brawn stated, "I am looking forward to it because we have not been back in America for a long time. It is always a challenge to go to a new circuit. It is going to come at a time that is quite critical in the championship. There will be the challenge of coming to terms with a new circuit for the drivers and the technicians at a time that is probably going to be quite crucial in the championship. I hope it is a success. It is a different form of racing. But we do seem to have a lot of enthusiasts in North America. A lot of people come up to Montreal for the Canadian Grand Prix."
Brawn added, "Every minute of track time available will be vital towards having a good race on Sunday. The combination of the speedway straight and the infield will make it an interesting race from the technical point of view."
Michael Schumacher is still second in the drivers' championship. "From what I have heard, our first Grand Prix at Indianapolis looks like being quite a challenge," Schumacher commented. "The combination of the speedway banking and very fast straight along with the tight infield section will be a new one when it comes to setting up the cars. The last corner and main straight looks like being well over 200mph and the infield more like Monaco. Straight-line speed will be vital for overtaking at the end of the straight, but the cars will need a lot of downforce through the infield. It will be tricky finding the best compromise."
Schumacher's thoughts on the driver's championship: "Yes, I would say there is some pressure. But I think it is the same for me and Mika. As I said before, it will be a tight fight between two equal drivers and two very good cars. And we will not give up until we achieve our target which is clearly the championship." Schumacher has set 6 pole positions so far this season.
Rubens Barrichello is still fourth in the drivers' championship. Barrichelo confessed, "To run at Indy for the first time will be a real thrill. It is one of the most famous racing venues in motor sport along with places like Monte Carlo and Le Mans. With so many Brazilians running in Indy cars every Brazilian knows Indy as well as their home circuit. It is the natural place to host the US Grand Prix and I am really looking forward to being there. It's going to be hard work trying to get the best set-up for the car for the race in the limited time we have to practice before the race. It will be the same for everyone and an interesting and exciting challenge." Barrichello has set one pole position so far this season.
Williams are still third in the constructors' championship. Team Principal, Sir Frank Williams, stated, "Indianapolis represents a wonderful opportunity for Formula One to re-establish itself in North America. We needed a fresh start and we couldn't wish for a better one for our re-entry into the USA."
Williams made a somewhat perverse wish, stating: "I am praying for a great race (and even for some rain)! The Americans have never seen Formula One cars race in the wet at Indianapolis and they would subsequently understand why Formula One drivers are the best in the world."
Chief Designer, Gavin Fisher, explained the team's preparation: "Going to a new circuit always presents new challenges. This will certainly be the case for Indianapolis. It boasts features that are not present at any other F1 track. Subsequently, we have had to make use of our simulation capabilities in an effort to determine the optimum set-up for the car and to ensure that we have the appropriate hardware available. As a result of this process, we have produced a number of new items specifically for Indianapolis and have successfully proved their function at the recent Estoril test. The nature of the circuit will place new demands on the drivers and will make for a very interesting race indeed."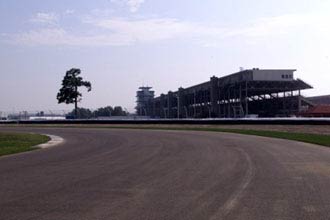 BMW Motorsport Director, Dr Mario Theissen, added, "We are looking forward to seeing how our engine behaves and after our good recent performances, we are quite hopeful about racing at The Brickyard."
Ralf Schumacher has consolidated his 5th position in the drivers' championship. Ralf commented, "After the successful results of the last two races, the BMW Williams F1 Team should be well prepared for this race." Ralf's highest grid position so far this season was 4th in Hungary. Jenson Button is still 8th in the drivers' championship. For the first time this season, Button will not be at a disadvantage due to lack of circuit experience.
Button commented, "This is the race that we've all been waiting for. I have watched all types of racing from Indianapolis and coupled with the atmosphere, I have little doubt about the excitement that this race will generate both in the stadium and on television. The banking will provide a new challenge to Formula One, but it' s a challenge I'm relishing. Unpredictability is one of the biggest attractions of Formula One and it doesn't come any bigger than this Because no one has ever raced at Indianapolis, no driver or team has an upper hand on this race. I aim to take full advantage of this." Button's highest grid position so far this season was 3rd in Belgium.
Benetton are still 4th in the constructors' championship. Team Principal, Flavio Briatore, commented: "For Formula One, it is very important to be in the States with a serious race. Everybody knows about Indianapolis. I have heard that all the seats are sold. America is something we are missing in our (schedule). If we arrive in America at a crucial point in the championship, it should help a lot to get more spectators and curiosity from the television and newspaper coverage. I hope we can put one foot in Indianapolis and consolidate Formula One's position in America."
Giancarlo Fisichella is still 6th in the driver's championship, but he has not scored a point since the Canadian Grand Prix in June. Fisichella stated, "Although I have not raced at the track, I think I may have a slight advantage as normally I only need a few laps to learn a new circuit." Fisichella's highest grid position so far this season was 3rd at Hockenheim.
Alexander Wurz has jumped to 14th equal in the drivers' championship, after scoring his first points of the year at Monza. In his first season in Formula One, Wurz showed that he is quick to learn new circuits. Wurz commented, "Lack of experience won't be a problem as everyone starts from zero in America. I think it is an advantage for me as I learn new circuits very fast and it's always a good challenge to go to a new circuit. In Formula One though you don't have a lot of time so you need to prepare well before with data and simulations before you go." Wurz's highest grid position so far this season was 7th at Hockenheim.
Jordan have slipped to 5th equal in the constructors' championship and had to rebuild both EJ10s following the accident at Monza. Team Principal Eddie Jordan stated: "We will have huge support in the States and I am looking forward to competing on the home territories of so many of our key sponsors as well as well as my partners at (New York-based)Warburg Pincus." Managing Director Trevor Foster added, "This year we have gone to every race feeling that we can have two cars in the top six. I see no reason why we should not retain that philosophy going into the American Grand Prix."
Heinz-Harald Frentzen is still 9th in the drivers' championship. Frentzen stated, "We want to give the fans a really exciting race and grip the American public and I hope we can get a good result to establish ourselves in the States. Formula One will have a much bigger following in the USA." Frentzen's highest grid position so far this season was 2nd at Silverstone. Jarno Trulli is still 10th equal in the drivers' championship, but he has not scored a point since the French Grand Prix.
Trulli is another driver who is quick to learn circuits, as he showed at the A-1 ring in 1997. Trulli admitted, "I think it will be a massive experience for all of us and especially for me. I am looking forward to racing on such a historic circuit in front of a quarter of a million spectators. We are all in the same boat as we have no prior knowledge for setting the cars up, set up will no doubt be the biggest challenge for us and those who get it right will have the advantage." Trulli's highest grid positions so far this season were 2nd at Monaco and Spa-Francorchamps.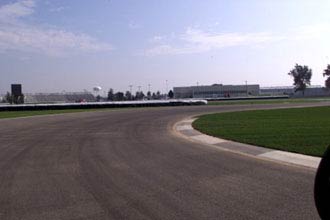 BAR have climbed to 5th equal in the constructors' championship. After testing at Silverstone, Chief Engineer, Steve Farrell stated, "It has been a useful test, and it was particularly valuable to be able to sample the Indianapolis-specification tyres that Bridgestone has produced. It was great to get a headstart on our Indianapolis Friday programme by being able to work on various chassis set-ups for these very special tyres."
Test Team Manager, Andrew Alsworth, added, "This was a very positive two-day test, using a new chassis, BAR009, developed in conjunction with Honda. Hopefully, the results will allow the team to carry its current competitive form into next week's United States Grand Prix." Reynard chassis won the Indy 500 in 1996 and 1996.
Jacques Villeneuve is still 7th in the drivers' championship. Villeneuve is the only active driver in Formula One who has raced at Indianapolis, winning the 1995 Indianapolis 500 for Team Green. Villeneuve stated, "It's great to go to the States. With Indy being one of the centers of open-wheel racing, it is quite good to go there. The only disappointment is that we are not going to be on the oval. So it is going to be strange to be there. It should be great. I just hope that the American fans don't get disappointed with the show because it is impossible to get the same kind of overtaking on a road course as you get on an oval."
Villeneuve's highest grid position so far this year was 4th at Monza. In his first season in Formula One, Villeneuve showed that he is quick to learn new circuits.
Ricardo Zonta has climbed to 14th equal in the drivers' championship. Zonta commented, "I am looking forward to racing in the United States. I know a number of the Brazilian drivers who are competing there and they tell me the atmosphere at Indianapolis is something very special. This will be a very interesting race because none of the Formula One teams have experience of the circuit, so everybody will be starting from the same point. I think it will be an exciting weekend." Zonta's highest grid position so far this season was 6th in Austria.
Arrows have climbed to 7th in the constructors' championship. Jos Verstappen has leaped to 12th in the driver' s championship. Verstappen stated, "I'm really looking forward to the US Grand Prix, it's a different type of circuit and new for everybody. From what I know, it's a low downforce circuit, which is good for our car but I think the infield may be quite slow. I think the long straight is the place to make up time and also good for overtaking so the car will need good speed which the A21 has. Hopefully we can bring home another good result." Verstappen's highest grid position so far this season was 8th at Silverstone.
Pedro de la Rosa has slipped to 14th equal in the drivers' championship and was extremely lucky to escape with only a bruised ankle after the multi-car crash at Monza. De la Rosa stated, "It's is a new circuit for everyone so we're all starting at the same level, which means no teams have any advantage over another. It will be my first experience of taking a corner with banking which will very interesting, especially in an F1 car. It's my first race in the States and it's good that F1 is going back there. I need to improve my knowledge of the circuit layout, but from what I have heard, the straight is very fast and I hope the infield isn't too slow. I hope Indianapolis is better for me than Monza!" De la Rosa's highest grid position so far this season was 5th at Hockenheim.
Sauber have slipped to 8th in the constructors' championship. Sauber have never competed in a US Grand Prix. Mika Salo is still 10th equal in the drivers' Championship. "I really hope that we can all give the Americans a good show at Indianapolis," said the Finn. "The Americans are used to cars racing five abreast, and even two abreast can be rare in Formula One, but I am sure that we will be able to bring them a spectacle in the first Grand Prix to be held for many years in the States. On a personal level, I'm really looking forward to racing in America for the first time in my career. I always wanted to go and race in America, even when I was in go-karts, and I never had the chance. So I am really looking forward to it. Finally I get there. I have never been to Indianapolis before." Salo's highest grid positions so far this season were 9th at Austria and Hungary. Pedro Diniz' s highest grid position so far this season was 10th at Imola.
Jaguar are still 9th in the constructors' championship. Team Principal, Neil Ressler, stated, "Speaking for Jaguar Racing, Jaguar Cars and the Ford Motor Company, we are all happy that it is coming back to America. It has been gone too long. America is potentially an attractive market for Formula One. I think that there is more interest there than is commonly recognized. We are doing what we can to properly inform the U.S. auto publications about the differences and what it is about Formula One that is unique, so we go there with high hopes."
Eddie Irvine has slipped to 13th in the drivers' championship. Irvine's highest grid positions so far this season were 6th at Interlagos and Magny-Cours. Johnny Herbert finished 5th for Benetton in the 1989 US Grand Prix at Phoenix. Herbert's highest grid position so far this season was 8th at Hockenheim.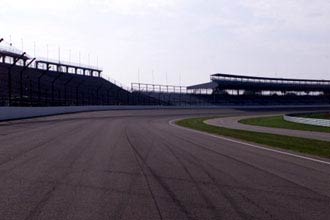 Prost, with 18 DNFs so far this season, will probably be glad to have just one of their cars finish on Sunday. Their engine suppliers, Peugeot, won the Indy 500 three times in the 1910s. Jean Alesi is one of the last of the three active Formula One drivers who have competed in a US Grand Prix. His finest hour was his wheel-to-wheel with Ayrton Senna at Phoenix in 1990. Alesi commented, "For me, it is fantastic to go back to America because America is a dream country for us Europeans, especially people like me from an Italian family. When we think of America, we think of dreams and good business, so I am extremely happy to go there. I will be reminded of my battle (for the lead) with Ayrton Senna in the 1990 Phoenix Grand Prix. I have been to Indianapolis just once, and I did a lap of the (oval) track in a bus with a lot of tourists!" Alesi's highest grid position so far this season was 7th at Monaco.
Nick Heidfeld stated, "I am very much looking forward to that race. I guess everybody in Formula One likes to go there again. It will be very interesting to see how the people over there like Formula One racing. I have been to America twice before because my brother was an exchange student in Florida. The track looks good, but it is difficult to judge it by only looking at a map." Heidfeld's highest grid positions so far this season were 13th at his home circuits of Hockenheim and the Nurburgring and at the neighbouring A-1 Ring.
Minardi have yet to score a point this season and the lack of power from their outdated Fondmetal/Cosworth engine will not help them at the IMS. Team Principal, Gian Carlo Minardi stated, "It is very important to come back to America because we have noticed an increased interest from the sponsors in the American market. And Indianapolis is the Mecca for American motorsports, so it is very important to be there." Minardi scored a point at Detroit in 1988.
Marc Gene's highest grid positions so far this season were 18th at Melbourne and Interlagos, but he has qualified 21st nine times. Gaston Mazzacane's highest grid position so far this season was 20th at Imola, but he has qualified 22nd eleven times.
My Predictions
If it is dry, I'm going to pick McLaren, Ferrari, and Jordan as the top three teams for qualifying.
Starting grid:
Michael Schumacher
David Coulthard.
Mika Hakkinen
Rubens Barrichello
Jarno Trulli
Jacques Villeneuve
Heinz-Harald Frentzen
Ralf Schumacher
Eddie Irvine
Giancarlo Fisichella
Pedro de la Rosa
Jenson Button
The United States Grand Prix Preview in a Nutshell:
Formula One needs the US Grand Prix to be a success to re-establish a foothold in the US market and to boost morale following the tragedy at Monza.
The Formula One IMS circuit is a wild card. Like at Hockenheim, the engineers will have to find a compromise between a fast, low down-force section and a slower, high down-force section. This Grand Prix could be a test of how quickly the teams can respond to new situations.
With three races to go and only 30 points left in the drivers' championship, only Mika Hakkinen, Michael Schumacher or David Coulthard can win the drivers' championship.
Only three active Formula One Drivers have won on their first outings at a Grand Prix circuit: Michael Schumacher, Eddie Irvine and Jacques Villeneuve, and only three active Formula One Drivers have set pole positions on their first outings at a Grand Prix circuit: Michael Schumacher, David Coulthard and Jacques Villeneuve.
McLaren-Mercedes, on paper, could have an advantage in performance, if they can find the correct set-up. Mika Hakkinen's mission will again be to extend his lead in the drivers' championship.