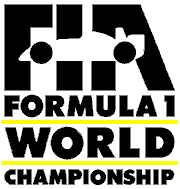 F1 INFORMATION PROVIDERS
As of November 2, 1995
Atlas Team F1 has compiled a list of the following bookmarks for use with the Netscape 1.2 "import" bookmark feature. If you would like to include the following sites in your personal bookmark list (in their own folder), click the following link. You will be presented with a similar page as this one. In your Netscape 1.2 browser, go into your "file" menu and select "save as." Select an appropriate directory and click "ok." Afterward, select "view bookmarks" under the "bookmarks" menu. In the "Netscape Bookmarks" window, select "import" under the "file" menu. Select the Internet Formula One Providers bookmark file (f1-10-95.htm) and select "ok." A new folder with the following sites will be created.
Download the Internet Formula One Providers bookmark file here: f1-11-95.htm (As of November 2, 1995)