Tuesday January 25th, 2000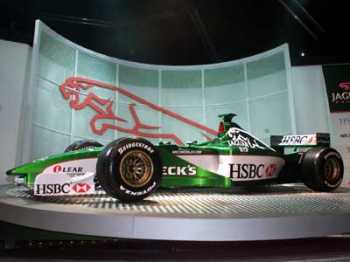 Jaguar Racing today unveiled the car which will launch Jaguar into Formula One. The new car - the Jaguar R1 - which will challenge for honours in this year's FIA World Championship, was unveiled at a ceremony in London by Jaguar's Chairman, Dr.Wolfgang Reitzle.
Speaking at the London launch Dr.Reitzle said: "Jaguar is a natural and logical challenger in Formula One. For over fifty years we have been consistent winners in motor sport. We have won Le Mans seven times. We have won at Daytona. We have won world Sportscar Championships and we have won the Monte Carlo Rally and the Coupe des Alpes .
"Our entry into Formula One though, clearly signals Jaguar's direction for the future. There is an excitement and passion about Formula One racing which closely matches the emotional appeal of Jaguar. With its constant emphasis on advanced technology, Formula One racing will also be a valuable showcase as we expand our model range - and expand into new sectors of the market - with innovative, performance orientated products such as the X400 - our forthcoming new small sports saloon.
"At the heart of our plans for the future is a renewed commitment to that unique blend of emotion and technology which makes Jaguar one of the most evocative automotive marques in the world. We call it emotional engineering and the F-Type concept car which we unveiled at Detroit two weeks ago perfectly illustrates our philosophy for the future.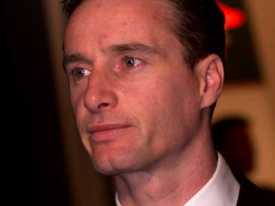 "We are a new team. One of the newest teams in Formula One. We have a lot to learn. The team though, is highly motivated and determined to succeed and we are, of course, able to build on the very firm foundations established by Jackie Stewart.
"Our ultimate objective is the ultimate prize in motorsport - the FIA Formula One World Championship."
Meanwhile, Jackie Stewart, current Chairman of Jaguar Racing said: "The birth of a new Formula One team is always an emotional event and I am proud to be associated, once again, with a marque I drove in the early stages of my career and a marque which has such a distinguished and successful racing heritage. When Ford bought the Stewart Ford team it was always my hope that Jaguar would become involved. Jaguar has an ambitious and progressive management team and over the past few months it has been a great pleasure to work with them as we prepared for the new season. I share Jaguar's great sense of heritage. I also admire their vision for the future and I am delighted to be involved in helping Jaguar Racing achieve its objectives.
"The Jaguar R1 is a car with great potential and in Eddie Irvine and Johnny Herbert we have two outstanding drivers who will help us realise that potential. Both drivers have already tested the car at Silverstone, Barcelona and Jerez and the feedback is extremely positive. Cosworth have worked with us to make significant improvements to the engine. Last year's engine was generally recognised as being one of the best - and certainly one of the most powerful , lightest and compact - engines in the Championship. We have an even more competitive engine - the Cosworth CR2 - for this year."
"I am looking forward with great anticipation to the new season."
He also stated that Jaguar Racing would continue to have the support of major partners HSBC, MCI Worldcom, Lear and Hewlett Packard. For the new season they will be joined by German-based international brewing giant Becks Beer and the global delivery organisation DHL. The team's long-standing technology partners - Bridgestone, Visteon and Unigraphics Solutions will be joined by Texaco as the fuel partner.
"All of us at Jaguar Racing are committed to ensuring that our partners share in the massive global exposure generated by Formula One," Stewart said.
Jackie Stewart also announced he has decided to step down as the chief of Jaguar Racing for family reasons. "Today I am going to announce that I'm going to retire as chairman and chief executive officer of the team," Stewart said, adding he wanted to spend more time with his family.
"I'm staying on the board and I'll be in the factory every week. I'm not going away. I'll still be very much involved in the team but not with the same number of hours. I need to move over and allow the people who are really doing the job the space to do so."
---