Monday January 24th, 2000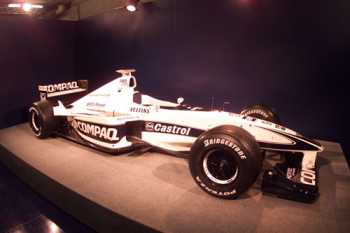 The Williams-BMW FW22 was unveiled today at the Circuit de Catalunya, home of the Spanish Grand Prix.
On this occasion, it was also announced that Jenson Button will join Ralf Schumacher to complete the drivers line-up for Williams this season. Button won the drive after a number of shoot-out tests with Brazilian Bruno Junqueira, making him Britain's youngest ever Formula One racer at the age of 20. The previous youngest Briton in the sport was Stirling Moss who made his debut aged 21 in 1951. Button replaces Italian Alessandro Zanardi, the ex-CART champion, who had a disastrous season with Williams in 1999, failing to score a point.
The FW22 was designed by a team led by Chief Designer, Gavin Fisher, and Chief Aerodynamicist, Geoff Willis. "The philosophy behind the FW22 has been one of intelligent design evolution rather than revolution," Fisher explained the principles behind the design of the new car. "Although our final championship position last year was somewhat short of what we had hoped, there were specific performances which showed that the basic principles of the car were based on solid foundations. We have therefore focused our efforts on identifying and correcting the problems which limited the FW21.
"There are no substantial regulation changes this year, but we are, of course, beginning a new era with BMW. A new engine brings new problems that require new solutions. We are confident that the FW22 will make a significant step up the learning curve that will ultimately see us in championship contention within the next two or three years."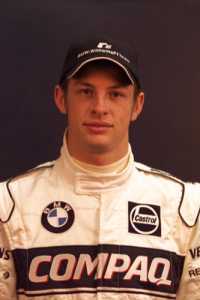 Geoff Willis added that, "The external shape of the FW22 reflects the results of a continuous programme of design and wind tunnel testing. Aerodynamically last year's car was very competitive in low and medium trim but suffered from problems at higher downforce circuits. We have made a good improvement with the overall aerodynamic performance so far and have focused on solving the characteristic problems of last year. As always the early season testing will indicate how our performance has progressed."
Patrick Head, Technical Director of WilliamsF1, also commented on the occasion, saying: "In the FW22, obviously the major change is the installation of the new BMW V10 engine, but we've tried to develop the strengths of the FW21 and meanwhile correct areas which we felt were not strong. We are optimistic about the new partnership and looking forward to the future."
---