Grapevine – 1999 Review

Refined Bunch
Sour Grapes
Concluding
With the season proper coming to a close, the Grapevine is looking back over the season, picking up on a number of predictions which have, or have not come to pass.
Refined Colour and Clarity
The Grapevine was established at Atlas F1 in Issue 8 with the prediction of a surprise Arrows line-up: Tora Takagi and Pedro de la Rosa. The popular Finn, Mika Salo, was later dropped from the team, apparently as a mutual decision. In the same issue, it was reported that BAR were in trouble building a reliable car... and how true that proved over the course of the season!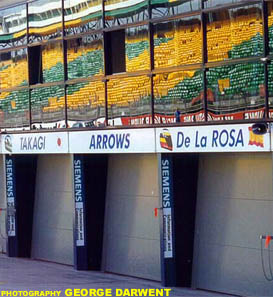 Issue 9, after Melbourne, saw the first public signs of trouble between Adrian Reynard and Craig Pollock, when the former failed to appear at the Grand Prix. That little saga has played all through the season and is rumbling into the BAR board room this December, with Reynard attempting to replace Pollock at the helm. Salo was reported to be talking to both Honda and Ferrari about potential roles with the teams.
Through the season, the Grapevine has reported on rumours of Zanardi's impending exit from the sport – always maintaining Williams faith in the CART champion. He has seen the season through, though there are some questions to be asked before he starts again next year...
Early in the season, the Grapevine reported on rumours – being strongly denied by all parties – that McLaren and Mercedes were in buyout talks. Time has proven the rumours true, with Mercedes taking a 40% stake in the team.
It's rare for anyone to win a head to head with the sports governing body... but predictions of the US Grand Prix being scheduled for September – as opposed to the earlier FIA preferred date alongside the Canadian Grand Prix – proved true. Around the same time as this prediction was made, the grapevine reported BAR and Honda had agreed in principle to an engine deal from 2000.
Ahead of Monaco, we suggested Benetton might manage a change of fortune – they finished with both cars in the points, though failing to maintain that form – and the relationship between Irvine and Schumacher was becoming strained. Judging by the post-season statements from both drivers, there was far more truth to the suggestion than either team would admit at the time.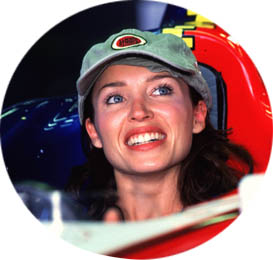 The Grapevine reported on Jacques Villeneuve's burgeoning romance with Australian soap star Dannii Minogue. The couple are currently reported to be very much in love and are engaged to be married – best wishes to both of them!
Coming away from the French Grand Prix, the Grapevine talked about Barrichello being pursued by Ferrari for their Number Two role, with Irvine moving to Stewart. The speculation proved to be true, with Barrichello coming to the conclusion he's grown up enough to handle racing Schumacher, whilst Irvine has been looking forward to get out from the German's shadow for a while.
Rumours of Heidfeld being placed at Prost proved true too. There was some talk of an engine deal as a sweetener if Peugeot pulled out, but the French engine supplier decided to stay on... Heidfeld has a couple of years in the French team to learn the ropes, and Prost has an enthusiastic – and fast – driver for 2000. Panis, on the other hand, is en route to McLaren as test driver, though his primary role for the season will be in the German touring car series with Mercedes.
News of Trulli's planned move to Jordan was well received all round – the performance clause in his contract with Prost was never even close to being met, freeing him to move on. Damon Hill's comments to Eddie Jordan concerning the difficulty of passing Trulli sealed it, so he lines up with Frentzen next year.

Sour Grapes
All news of V12 engines has been confounded... a number of manufacturers were known to be considering the format, but the banning of Beryllium has finally put paid to chances of teams utilising V12 units in the new season.
Tyre talk rumbled on all season, but predictions of a wet/dry format have not come to pass, as the test of a new track surface to reduce spray at Monza proved inconclusive. Mosley's time as president of the FIA may now be insufficient to push this change through, particularly as the body is courting a number of tyre manufacturers to open things up again…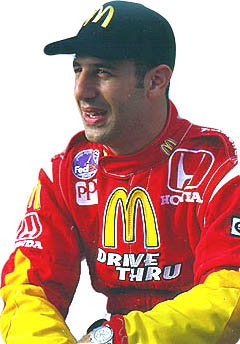 McDonalds were predicted to be making a strong sponsorship showing in Formula One... but with Tony Kanaan getting their colours seen effectively enough in CART, it seems plans have been shelved for a while.
Rumours that Bernie Ecclestone could be closing a deal to get digital coverage of F1 in the UK have not come to fruition. Talks with Sky Sport and BBC World Service have proved unsatisfactory for the parties involved to date, so it's currently unlikely to be a feature in 2000.

Concluding

Whilst not infallible, the Grapevine has been an effective barometer for what's going to happen in Formula One, generally reporting rumours ahead of the time they become news, and not wasting the reader's time with those that are wide off the mark.

The Grapevine will continue to bring you updates on rumours and speculations throughout the winter break and into the next season.