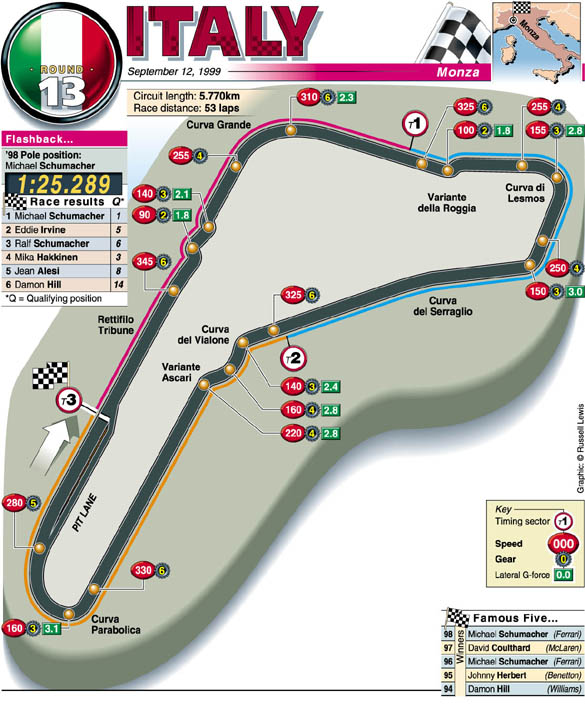 The Monza circuit can basically be described in one word - fast.
Running little wing to take advantage of the long straights, the cars slip and slide through the chicanes that interrupt the circuit in the name of safety. The first set of chicanes, the Variante Goodyear, are taken in second - the cars bouncing over the kerbs so as not to lose valuable seconds. The track funnels in from the wide pit straight at the entry to this complex, so expect the usual first lap collision between the midfielders as they jockey and dive for position.
After the Variante Goodyear, it's off through the flat-out Curva Grande before braking hard down to second for the Seconda Variante.
The next two right-handers - the Curva des Lesmos - used to be flat out, but were modified in the wake of the Senna/Ratzenberger tragedies of 1994. The next straight kinks slightly before the cars enter the Variante Ascari complex - a quick, but long, left-right-left flick that's taken in fourth. Exiting in fifth, the cars rush along the final straight before braking to third to negotiate the Curva Parabolica.
This long hairpin is tight on entry, but eases out on the exit - the cars run wide, often falling off the road in their quest for speed onto the start-finish straight.