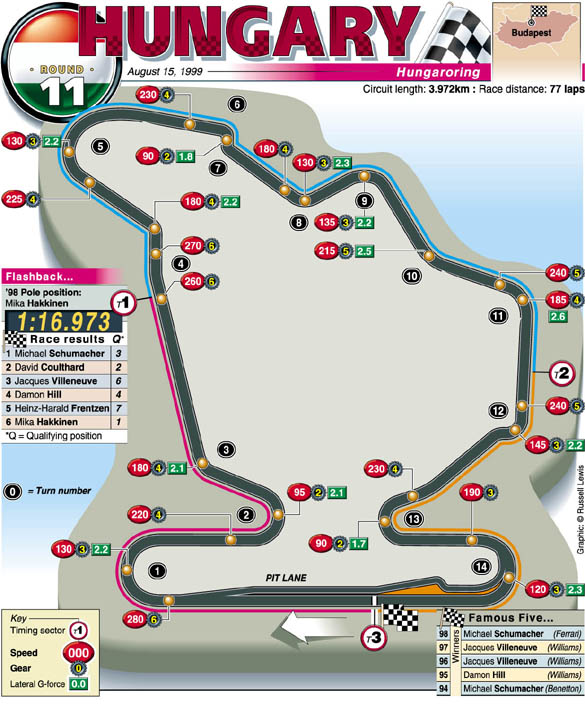 The twisty Hungaroring circuit has often been likened to Monaco without the buildings - it's narrow, technical and very hard to pass an opponent.
The short pit straight offers one of the few opportunities to overtake, before the cars enter the first corner - a third gear hairpin. A short burst, and then it's a left hander followed by an almost flat right. The next straight is also long, but uphill and approaching a blind, flat out right hander - few drivers think it prudent to overtake in such a situation.
A tight right hander slows the cars before the chicane. A left then a right follow, then two almost flat-out corners before the cars negotiate the final chicane. A final left hander remains before the right-hander back onto the pit straight - it's that dull.
The circuit is highly technical, placing the emphasis on aerodynamic and mechanical grip above horsepower - expect to see a multitude of aerodynamic aids this weekend. The race is long and hard, any mistake being punished with the loss of places that are hard to make back up again.