This week's Grapevine brings you
information fresh from the paddock on:

Trouble at the BAR
Williams Fighting Back
Silly Season Update
Trouble at the BAR
BAR are really in the wars now. Having been promised an enormous budget, in return for a promised magnificent success on the Formula One stage, the purse strings have been tied. British American Tobacco has been unimpressed with the progress of its fledgling racing team, and is keeping its deep pockets closed for now.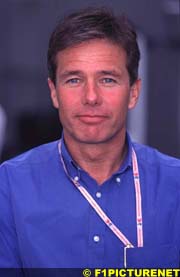 Pulling the Honda factory deal out from under Jordan's nose was something of a coup for BAR. Initial work in Japan, taking the best ideas from both cars to run prototypes and evaluate options for next year, looked promising, but already there are rumours of discord in the camp. Hints and insinuation that the two sides are unable to work together have pundits speculating that the two will part, even before the ink is dry on the contracts.
In fact, that's an unlikely scenario. Honda have already started to inject cash into the BAR project, making up both the charge for leaving Supertec and the shortfall from British American Tobacco. They have invested their own research – the new drivetrain is of Honda origin – and into making BAR the team for 2000, and they are determined to succeed.
Should things actually fail to turn out as planned, the Honda team do have an ace up their sleeve. They will buy BAR and race as Honda, except they will have paid substantially more for the privilege than just taking up the twelfth slot on the grid.
Williams Fighting Back
All the rumours of Alex Zanardi's imminent departure are, as usual, premature. The CART Champion has not thrown in the towel yet, and for all the Williams camp is finally showing concern over his difficulties with the car, they are not looking to oust him at this time.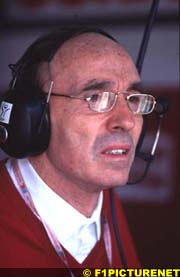 What the team are doing, however, is trying to isolate the areas which particularly need to be improved for him to perform next year. Zanardi also is still learning: he was left foot braking in Hungary, and out-qualified Ralf Schumacher to boot!
Although steel brakes are considered old hat by modern Formula One standards, the Williams team is investigating the potential to develop them to run next year for Zanardi as part of the design. It's not their preferred approach, but it could be a key factor in getting both drivers on the pace – which is what they will require to regain third in the Championship next year.
For this year, the team has not given up on third place yet either, though realistically the chance has passed. They have a series of aerodynamic improvements due in the remaining races, and are evaluating a new suspension configuration. Although surprised by Benetton's pace at Hungary, it's proved something of a goad to the team who consider themselves clearly the best of the Supertec runners – and they are keen to show it.
Silly Season Update
Jean Alesi announcing his departure has come as little surprise. It's been thought for a long time that he will be moving to Prost for next season – though whether that proves a good move is yet to be seen. Alesi himself, however, said this week that Prost is not the only option for him and that no decision has been made yet. "After my announcement, everyone thought of Alain's team," he said. "Of course it would be something fantastic. But for the moment, the situation is far from being made. I am negotiating with several possibilities, of which one is in the United States. I have three or four more years in front of me and I would like to use them to 100%."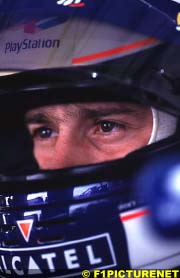 Rubens Barrichello will have to decide where he is going to be next year within the next week. Ford is planning to unveil their line-up and next year's plans in the Geneva Cars Exhibit next week, and would like to present Barrichello alongside Eddie Irvine. In the mean time, Barrichello was seen in the Ferrari Motorhome at Hungary, talking to Fiat Boss Gianni Agnelli. Rumours have it the two were discussing salary details.
Giancarlo Fisichella has confirmed he will be staying with Benetton in 2000. It's thought that a massive increase in his salary was a good incentive to remain, but the lack of competitive driving opportunities were the primary reasons.
Jarno Trulli is still expected to sign for Jordan, after Prost failed to make the performance clause in his contract.
Mika Salo is rumoured to be considering options to join Stewart, Jordan and Ferrari. It's believed the Stewart offer is unconditional, but the others depend on availability of other drivers the teams have placed ahead of Salo on their respective wish-lists.
Colin McRae is in the news with a test drive for Stewart next year. Ford have an eye to placing him in Formula One for the 2001 season.
The Grapevine will have a regular Silly Season update, along with the Silly Season Page of the F1 Rumors Team.