The German Grand Prix is one of the long-standing races on the FIA World Championship calendar, with this year's race being the 47th. It is an event renowned for great performances and tragic occurrences, holding the sad record of most fatalities in Formula One history. Six Formula One drivers were killed in the German Grand Prix throughout the history, and many more near-fatal accidents happened there. But it is also a place where many a drivers put their best performance and were crowned as world champions.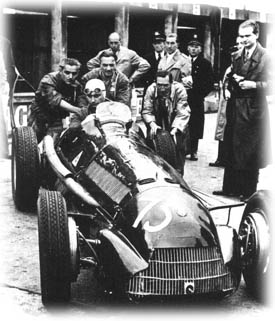 The first German Grand Prix dates back to 1951, but races were held in Germany as early as 1927, with pre-war hero Rudolf Caracciola in a prominent role, along with legendary drivers such as Manfred von Brauchitsch and Bernd Rosemeyer. The early Grands Prix were held at the old, 22 kilometre long, Nurburgring. Ferrari were always a main force in the 1950's, taking 5 wins in that decade alone. Moreover, in its first year, only the great Juan Manuel Fangio could match the Ferraris: with second position in his Alfa-Romeo, he was the only non-Ferrari in the top six.
In 1954 the German Grand Prix saw the first death of a driver since the start of the World Championship Series. Maserati driver Onofre Marimon lost control of his car at Pflanzgarten during the qualifying session and rolled over several times. As a result of the tragedy, the Maseratis and Gonzales' Ferrari did not start the race. The following year was marked by yet another tragedy: over 80 people were killed, amongst them observers and stewards, in the Le Mans 24 hours, and as a result Germany, like several other countries, cancelled its Grand Prix event for that year.
The 1957 Grand Prix still stands as one of Fangio's most amazing drives, and certainly one of the best performances seen by a Formula One driver. Fangio, in a Maserati, began the race on pole with only half a tank of fuel to compensate for his weak tyres. By half way he had a 30-second lead.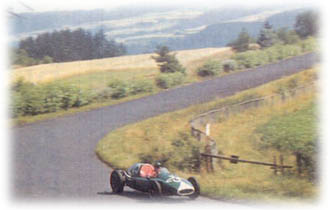 However, the planned pit stop took much longer than the expected 30 seconds and Fangio rejoined the field about 50 seconds behind the leading Ferraris of Mike Hawthorn and Peter Collins. But Fangio managed to close up that gap and overtake them, claiming fastest lap and a win and proving just how deserving he was of the World Championship title which he secured on that very day.
But the 1957 German Grand Prix was the last Fangio participated in - he retired from Formula One in 1958. And of his two Ferrari rivals of the year before, Briton Peter Collins was to be the second driver to be killed on the Nurburgring track. Fittingly, the German Authorities moved the Grand Prix in 1959 away from Nurburgring, to take place in the city of Berlin, and become one of the most special Grands Prix ever to be driven in Germany. The cold war had started and the West German government decided to let East German fans pay in East German money, which was hardly worth anything then. In those days, seeing a crowd mixed of both East and West Germans, cheering together for the 17 drivers that started the race, was a rare and encouraging sight.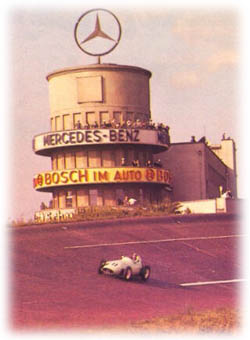 However, the participating drivers were not happy at all with the AVUS Berlin track, and soon after the Grand Prix was returned to Nurburgring, only to be moved yet again for the 1970 event, which was held at the Hockenheim track. The reason for the move was another death of a driver, in 1969, added to two other deaths there three and five years earlier. The Nurburgring track was thus deemed too dangerous.
Perhaps the Formula One circus should not have returned to Nurburgring at all. Nevertheless, it did, and by 1976 another near-fatal accident occurred there, perhaps the most famous one - that of Niki Lauda. On the second lap of the 1976 Grand Prix, Lauda lost control of his car at Bergwerk, slid across the track and was hit by Brett Lunger. Lauda's Ferrari caught fire with him stuck in the car. Luckily for him, Arturo Mezario in a Wolf-Williams and Guy Edwards in a Surtees-Ford pulled over and got Lauda out of the burning car. Lauda suffered severe burns and inhaled toxic gasses, which damaged his lungs. For several days he fought for his life but made a miraculous recovery and started the Italian Grand Prix just 6 weeks after his accident.
Lauda's accident made it finally clear that the Nurburgring was too dangerous, something the drivers had been saying for years. In the next year Hockenheim made its return and would remain the German Grand Prix hosting track to this day, with the exception of one season. Furthermore, quite symbolically it was Niki Lauda who won the first German Grand Prix in Hockenheim, a year after he nearly lost his life.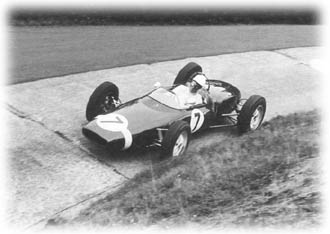 But the toll of tragedies in Germany was not over, as in 1980 Alfa Romeo driver, Patrick Depailler, was killed during testing. His high speed crash in the Ostkurve would be one of the reasons the spectacular aerodynamic improvements were partially banned by the following season, dropping lap times at Hockenheim by almost 8 seconds. The last notable incident to occur there, though one which only luckily saw no serious injuries, was in 1994, when Jos Verstappen's Benetton caught fire while refuelling, catching the driver in an inferno of flames.
But, as mentioned, Germany is also a Grand Prix of special moments. Ayrton Senna won there three times consecutively (in 1988-1990), and Michael Schumacher became the first German ever to win his home Grand Prix, in 1995. That year, a few weeks later, he also won the race held in Nurburgring, now hosting the European Grand Prix. His performance at that race is considered one of his best ever and won him a standing ovation from his title rival, Damon Hill, who spun out of the race and stood by the track, clapping for Schumacher as he took his final lap.
It is also the track, which will mark some of Gerhard Berger's best performances ever. He won there in 1994 and 1997, when he returned to drive after suffering health problems and a personal tragedy. In the press conference after the race, a very emotional Berger, on the brink of retirement, dedicated that win to his father, who was killed only a week before in a plane accident. It would be Berger's final Formula One win, before his retirement.
Last year, McLaren dominated the entire weekend, giving Mercedes value for money at their home Grand Prix, by scoring a one-two. In the end less than a second separated David Coulthard from beating his teammate Mika Hakkinen. During the entire weekend Ferrari was off the pace, qualifying sixth and ninth, with Eddie Irvine outqualifying Michael Schumacher for the first time in the season. Schumacher was able to move up to fifth in the race, but suffered a set back in his title chase nevertheless.

Germany - Just the Facts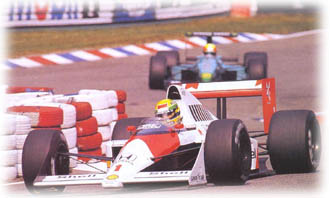 This will be the 47th German Grand Prix and the 23rd at Hockenheim, which will make it equal with the Nurburgring in terms of German Grands Prix - the 47th was held at Avus. Having said that, the Nurburgring has hosted the European and Luxembourg Grands Prix in recent history.
Hockenheim is the second longest circuit on the current Grand Prix trail, and it is also the second fastest, with an average winning speed of 227 kpmh last year.
A number of current entrants have very strong records in the German Grand Prix. McLaren, for instance, have filled the front row five times: in 1986, 1988, 1989, 1990 and 1998. Ferrari have done the same three times: in 1974, 1983 and 1994. McLaren have gone on to score four one-twos: Alain Prost and Lauda in 1984, Ayrton Senna and Prost in 1988 and 1989, and Mika Hakkinen and David Coulthard last year. Ferrari have three one-twos: Alberto Ascari and Giuseppe Farina headed a Ferrari first to fourth in 1952, Tony Brooks and Dan Gurney finished one-two in 1959 and Jackie Ickx and Clay Regazzoni did the same in 1972. Williams scored their first one-two a race after scoring their first win in 1979, Alan Jones winning from Regazzoni.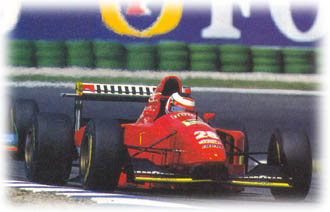 Four drivers can be said to have recorded perhaps their best ever drives in the German Grand Prix. Tazio Nuvolari, of course, vanquished the might of Mercedes and Auto Union in his outdated Scuderia Ferrari-entered Alfa Romeo at the Nurburgring in 1935. In 1957, Juan-Manuel Fangio recovered from a long pit stop to catch and beat the Ferraris of Collins and Hawthorn, lowering his own lap record by 24.2s in the process to score his last Grand Prix victory at the age of 46 and to clinch the championship. Then, in 1961, Stirling Moss beat the more powerful Ferrari team in his Rob Walker-owned Lotus-Climax while in 1968, Jackie Stewart drove Ken Tyrrell's Matra-Ford through rain and fog to beat Graham Hill by no less than four minutes.
While Michael Schumacher is the only German to have won the German Grand Prix (1995), several drivers have won it three times. Fangio won it three times in succession, including two from pole with fastest lap and Senna also won it three times in succession, once with pole and fastest lap and once having led all the way. Stewart has also won the German Grand Prix three times, each time leading all the way, while Nelson Piquet is another three time winner. In fact, of the 46 German Grands Prix, 13 of them have been led from start to finish by the same driver. In terms of Constructors, Ferrari is easily the most successful with 14 wins in total to Williams's seven and McLaren's six.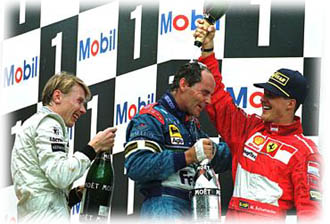 Incidentally, John Surtees holds an interesting record with four German Grand Prix wins: twice for Ferrari in 1963 and 1964 and twice for MV in 1958 in the 350cc motorcycle class and the 500cc class.
Four times has the championship been decided at the German Grand Prix - but in an era when the championship was much smaller. Ascari clinched his 1952 and 1953 championships at the Nurburgring, with a race to go in each case. Fangio did the same in 1957, two races before the end of the season while Jim Clark did the same in 1965 by leading from start to finish.
This year, Jean Alesi should tackle his 160th Grand Prix at Hockenheim - still a long way behind Riccardo Patrese who celebrated the 250th of his 256 Grands Prix at Hockenheim in 1993. Jarno Trulli will take part in his 40th Grand Prix and Spanish rookies Marc Gene and Pedro de la Rosa will get into double figures with their tenth.