This week's Grapevine brings you
information fresh from the paddock on:

Badoer's Replacement
Salo Rumours
Zanardi's Seat at Williams
Autumn US GP?
Picked from the Bunch
Badoer's Replacement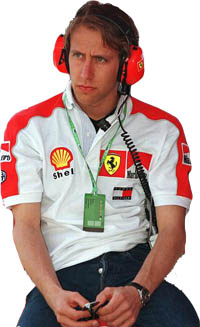 Officially, Luca Badoer is not to race in the Brazilian Grand Prix... It seems the Minardi team would have liked to ask the Italian to drive despite his broken hand, but speculation has it Ferrari asked Giancarlo Minardi not to race him. This seems quite reasonable in terms of Luca's recovery - a complete race would certainly be a strain on his injury, and Ferrari requires their test driver is available as soon as possible.
This has left Minardi in a slightly awkward position: they are expected to announce the replacement around the time this column is posted, so this item addresses the selection criteria.
There are few drivers who can command a seat without paying for it. The telephone rang for Jos Verstappen and (allegedly) Mika Salo. Jos declined to race, as he has a Honda test the day after the Grand Prix. The Fin, who is relatively hot property, could be useful to Minardi who would expect extra media exposure if they get him on board for Brazil. There is speculation that Mika will not take an unpaid drive... though it's possible that's the 'excuse' for not seeing him drive!
This highlights the real issue for Minardi - as always, money. There are some known quantities available to race: Shinji Nakano and Tarso Marques are both likely candidates, and one rumour even has Esteban Tuero making a guest appearance for his old team. But the drivers are all of relatively similar abilities in the car, so it will come down to who is prepared to pay the most for the privilege. Should none of the drivers Minardi approach come up with the goods, then Mazzanine, the Minardi test driver, could be getting an unexpected break.
Salo Rumours
Rumours concerning the future of Mika Salo are rife at present - testament to the popularity of the highly regarded Fin.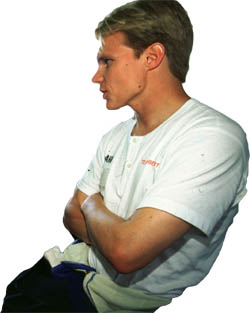 In the news recently, is speculation that Mika could try his hand in America, trying to follow the route of double CART champion Alex Zanardi. Despite his stated interest in remaining in the Formula One arena, a paid drive will be difficult to come by this year at least - even test roles require sponsorship these days - and Mika does not bring much personal sponsorship with him.
This has led to speculation he could be approached as a 'reserve driver' - specifically to cover for injured drivers - rather than fulfil a testing role. The obvious team for this rumour to centre on is Williams, who are without a test driver this year. It has also been speculated that there are CART teams interested in similar deals with Salo, but these seem less likely as he would require a number of test sessions and races to get properly up to speed in any new category.
The most likely place for Mika to get a Formula One drive this year, is Honda. The team is rumoured to be building two more chassis, and is expected to expand their test program - and acquire a second test driver - before Silverstone. Mika certainly has a real chance of the second test seat, particularly considering he was considered for the post at the end of last season, and it would certainly give him the opportunity of a decent drive in 2000. The downside is that he would probably have to face off Jos Verstappen for the racing seat: if Honda do choose to run a team in 2000 (as opposed to supply an engine for Jordan), then they will probably want one of the drivers to be Japanese.
As long as his fan base remains loyal, there will be a lot of rumours surrounding the Fin... but at the end of the day, barring injuries, all the Formula One drives are taken this year.
Zanardi's Seat at Williams
Speculation that Alex Zanardi's seat is in danger are substantially premature, in not wrong altogether. Since a less than inspired performance in Australia, where everything that could go wrong did so, there have been rumours of the Italian's departure, perhaps even back to CART.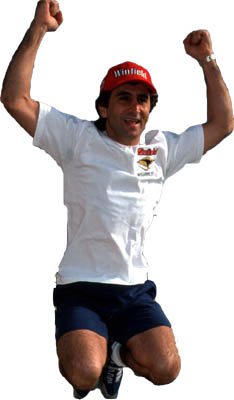 But, in truth, the Italian is a highly regarded member of the Williams team - particularly commanding the respect of Frank Williams and Patrick Head themselves. Both the Williams top men are known to like the Italian, whose technical knowledge of cars, their design and how to develop them is arguably better than any other driver at Williams this decade. It is no coincidence Alex signed the longest contract Williams have ever offered a driver.
From day one, with his progress shown against the highly talented Ralf Schumacher, there have been rumours about his pace. The rumours are based mostly on the testing timesheets, which do not show the true performances very accurately. For all his raw speed, Ralf Schumacher does not yet have the consistency, or exceptional feedback of Alex. Ralf is marginally quicker than his team mate, and would reasonably expect to out-qualify him over this season, but people forget that the jump from CART to Formula One - particularly with the grooved tyres - is a difficult one. Furthermore, sources at Williams claim Zanardi is safe this year even if he doesn't finish a race - his track record shows that the second year is the important one.
Alex Zanardi admits he is only operating at 95 percent of what he can achieve, and openly states it will be a while before he is right on the pace of the car. There may well be a swap clause with Montoya allowing Alex back to CART. Potentially, Mika Salo might get a contract to fill the seat of an injured driver. However, the options are for Alex - if his seat is filled by another driver, it will be because he has decided it, as his contract at Williams is certainly safe.
Autumn US GP?
The Indianapolis Grand Prix in 2000 will most likely take place in September. At this time, no date has been officially announced for the event, but a date in early September is favoured, placing it a month clear of the Brickyard 400 (Nascar) event. Bernie Ecclestone's original wish was to place the event next to the Canadian Grand Prix, which turned out to be impossible to achieve - it would be right on top of the Indy 500.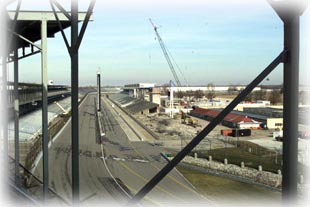 Indianapolis Speedway owner, Tony Geroge, commented on this last week: "We don't have date yet. It wouldn't serve either of us to try and run it at the time of year that wouldn't have a good chance of being successful. I tend to think an autumn race would be ideal from a weather standpoint and from a timing standpoint so that we have ample spacing between our events. It would be impossible to do a proper job in late June."
Furthermore, The US GP is expected to be one of the few on the calendar that make a profit from the gate.
The issue is that the paying American public would - by and large - not want to pay much over the odds for tickets to a Grand Prix, when they can see a CART or Nascar race for much less. Indianapolis owner Tony George is planning an extension to the in track circuit that should take the capacity from 200,000 to over 300,000 seats for the 2001 event (it's too late to make the changes for 2000). This would enable the ticket prices to drop, whilst profits are increased, and secure the financial viability of the event.
Picked from the Bunch
Honda are rumoured to have run a V12 engine at their Japanese track. If this speculation turns out to be true, then it demonstrates they have a significant head start on V12 technology. Rumour has Ferrari intending to get their own V12 on a dyno this month, in reaction to the news.
British tabloids reported recently that Ron Dennis and David Coulthard allegedly had a big argument over the Scot's position at McLaren. Dennis, the reports claim, told Coulthard, in a recent private test session the team held at Jerez, that he remains the number 2 driver in the team, something Coulthard had plenty to reply to. According to those reports, Dennis even threatened to fire Coulthard if he doesn't comply with such orders. For the record, both McLaren men denied the reports and said all in well in the Ilmor kingdom.