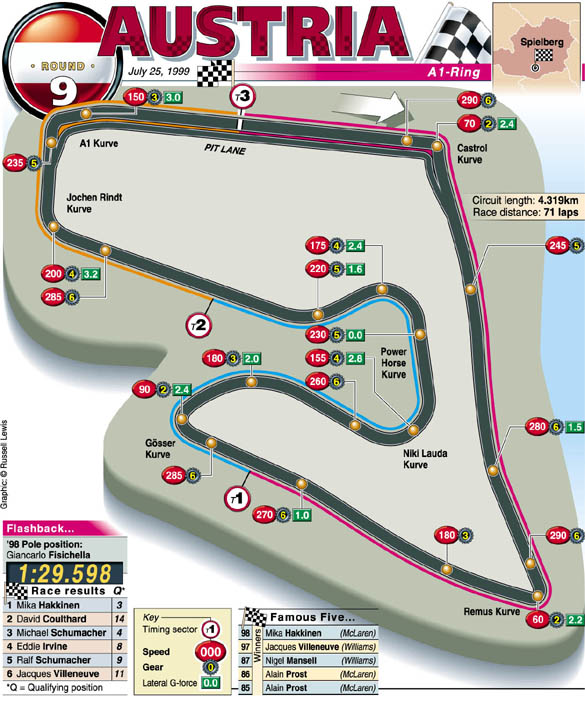 The A-1 Ring has one main feature that makes it interesting - the elevation changes. In almost every corner the road is either heading uphill, downhill, or cresting the brow of a hill.
As the cars cross the line, the first section of straight is uphill, with the drivers hitting almost 300 kmph in 6th gear before braking hard for the Castrol Kurve (2nd gear) on the brow of the hill. From here there is a gentle run downhill and then briefly uphill along the straight (6th gear, 300 kmph) before the 2nd gear Remus Kurve.
Back hard on the gas for the run downhill to the 2nd gear Gosser Kurve which leads into a sweeping right-left combination started in 3rd and exited in 6th. A brief application of the brakes for the Niki Lauda Kurve.
A quick stab on the gas gets the cars into 4th gear before slowing for Power Horse Kurve. Again the cars run flat out uphill hitting almost 300 kmph before cresting the hill and turning into the 4th gear, downhill Jochen Rindt Kurve.
Back on the gas for a quick spurt before the 3rd gear A-1 Kurve and hard on the power to cross the line.