The 2000 season should be easier for the Formula One teams to prepare for than the 1999 season. Despite a short off-season, the FIA have introduced only a few changes in the technical regulations. This stability should result in lower development costs and hopefully more reliable cars this season.

The past two years have been a "silly season" for car designers: Alan Jenkins left Stewart and joined Prost, Gary Anderson left Jordan and replaced Jenkins at Stewart, Mike Gascoyne replaced Anderson at Jordan, Tim Densham replaced Nick Wirth at Benetton while Eghbal Hamidy moved from Williams to Stewart and now to Arrows. This has led to a blending of styles in the 2000 cars. Each team have different problems to solve to be competitive in 2000. Some teams have been attempting to improve on an already good car while other teams have had to completely redesign their cars for 2000.




Chassis: Ferrari F1-2000; Engine: Ferrari 049.
Goal for the 2000 season: To win the World Driver's title for the first time since 1979. Ferrari also hope to score their 10th manufacturer's title in 2000. Technical Director, Ross Brawn, stated, "We have a fantastic team at Ferrari from the human and technical viewpoint. They deserve nothing less than the two Championships in 2000."
Modifications for 2000: Chief Designer, Rory Byrne explained, "I think the main improvement in performance comes from the aerodynamics. We have also achieved a significant reduction in the height of the centre of gravity. This helps tyre wear in a race."
Paolo Martinelli, the head of the engine department, added "It had to have improved performance with more power and better derivability, while retaining the necessary reliability of its predecessor, the 048 (and) it had to mate perfectly with the car itself. This led to a development programme aimed specifically at lowering the centre of gravity and a new layout of the ancillary components." Winter testing has shown that the new F1-2000 is quite competitive.
Greatest Assets: Ferrari have great resources and have a history of reliability over the past few seasons. Ferrari's trump card is race strategy with their pit-stops normally being of the highest standard. Achilles heel: Company politics has sometimes got in the way of success. Last year's F399 was not as fast as the McLaren MP4/14 and the F399 was not competitive in the wet.

Chassis: McLaren MP4/15; Engine: Ilmor-Mercedes-Benz F0 110 JV10.
Goal for the 2000 season: To improve on a highly competitive but unreliable car.
Modifications for 2000: A McLaren statement revealed, "Specific areas, including the back end of the car and the gearbox, received early attention. The gearbox and the hydraulics, in particular, were two areas started on much earlier than usual. The packaging of the gearbox was fixed by the middle of 1999, with major aerodynamic components again left relatively late as they were parts that did not provide reliability concerns."
Technical Director, Adrian Newey added, "This year, the changes are not much really. They are relatively small. But, of course, we have done our best to find ways of improving on what we had last year and there are a number of details on the car which have evolved and been modified."
Greatest Assets: Great resources, experience and a long track record of success.
Achilles' heel: Reliability has been a problem. Pit-stop strategies have sometimes been a weakness.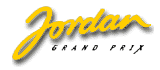 Chassis: Jordan EJ10; Engine: Mugen Honda MF-301HE
Goal for the 2000 season: Jordan had their most successful season in 1999. Eddie Jordan hopes to continue this success in 2000, "I think we're on the way up," he said. "Who says the sequence of sixth, fifth, fourth and third can't be broken? Except I've never liked second place. We're going to cause a lot of upsets this year with the top two. I believe we can make second spot, who knows about the rest? I'm not going to make too many outrageous statements at this stage."
Modifications for 2000: A Jordan statement revealed, "The front suspension has a totally new layout, as does the gearbox, which is also significantly lighter." Technical Director, Mike Gascoyne added: "It's an evolution of last year's car. It's lower, it's lighter, we've changed it in every area which is what you need to do to stay competitive in Formula One, but it's certainly an evolution of last year's car. It's fine tuning, but that doesn't mean to say that we haven't made big steps forward." Regardless, the Jordan EJ10 bears the stamp of Gascoyne's design ideas as Gary Anderson's influence on the design fades.
Greatest assets: Patience, steady progress and "people-smartness" has produced a stable, reliable and consistent team. Generally, their race strategies are sound.
Achilles' heel: Jordan is using a "semi-works" Mugen Honda engine.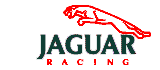 Chassis: Jaguar R1; Engine: Cosworth CR2
Goal for the 2000 season: Jaguar's Chairman, Dr. Wolfgang Reitzle said on the launch of the Jaguar R1 that "Our ultimate objective is the ultimate prize in motorsport - the FIA Formula One World Championship." Paul Stewart added, "Every single element of last year's car was analysed and improved and Technical Director, Gary Anderson and his team will continue to work with the drivers to make further improvements before the first race in Australia. I'm very confident that we have a car which is capable of winning races this season." In other words, Anderson's goal is to improve on an already good car.
Modifications for 2000: Anderson stated "How new is it? Well, it is all new. All the engineering is new. But I am not going to say how new it is of course in specific ways. It is enough to say it is a car built around the traditional principles, but with a lot of new thinking in it. Obviously, it is small, light and, we hope, going to be competitive."
Greatest assets: Ford's financial muscle has given Jaguar the resources to respond very quickly to changes and to be able to introduce new developments quickly.
Achilles' heel: A void is left in the team by the departure of Jackie Stewart and Rubens Barrichello.

Chassis: Williams FW22; Engine: BMW
Goal for the 2000 season: BMW's director of Motorsport, Gerhard Berger stated "In the first year a victory or a place on the podium isn't realistic. Our competitors are not McLaren, Ferrari or Jordan but are more the teams and drivers at the top of the middle-ranking section, such as Prost-Peugeot, Benetton, BAR or Honda." Chief Aerodynamicist, Geoff Willis added "We are confident that the FW22 will make a significant step up the learning curve that will ultimately see us in championship contention within the next two or three years."
Modifications for 2000: Willis explained that, "We have therefore focused our efforts on identifying and correcting the problems which limited the FW21. Aerodynamically last year's car was very competitive in low and medium trim but suffered from problems at higher downforce circuits. We have made a good improvement with the overall aerodynamic performance so far and have focused on solving the characteristic problems of last year." The FW22 also has a more tasteful colour scheme than the FW21. Greatest assets: Experience, perseverance and a track record of success.
Achilles' Heel: A lack of patience and an amazing lack of "people smartness" which has led to many talented drivers failing to thrive and/or be fired. Poor race strategy has lost Williams several races in the past.

Chassis: Benetton B200; Engine: Playlife (Supertec) FB02
Goal for the 2000 season: Team Principal Rocco Benetton stated "We are starting this season determined to put the difficult times of the past few years behind us." Technical Director Pat Symonds added, "The B200 has been designed to use proven technology and methodologies with the aim of being consistently fast and reliable."
Modifications for 2000: Symonds explained, "This year, we've been concentrating more on the fundamentals and making sure that the basic car is good. What I mean by that is ensuring that we get the weight down, so that we can use ballast to get the right weight distribution, making sure that the stiffnesses are all correct. And I guess above everything, we needed to make sure that we had a stable aerodynamic platform, something that is good, whatever the conditions. We have quite a large aerodynamic department now that we are running our own wind tunnel. On the engine side, we have worked closely with Supertec to produce a Playlife engine tailor-made for the car."
Greatest assets: Benetton seem to be preparing for success. Symonds added "I feel that my job is to ensure that I get the team technically into a position where, if the opportunity comes along to get involved with a major manufacturer, that the rest of the team is ready to win." Achilles Heel: The 1999 season ended with Benetton still in transition. Operations Director and Team Manager Joan Villadelprat resigned and Chief Designer Nick Wirth was replaced by Tim Densham.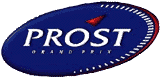 Chassis: Prost AP03; Engine: Peugeot A20
Goal for the 2000 season: Technical Director, Alan Jenkins stated, "Prost Grand Prix is still a young company which has seen a rapid rise and growth in its first two seasons and I believe that despite what a lot of people said last year, the team has succeeded. The Prost-Peugeot AP03 is a truly significant step forward for the team in our technological development. It is going to bring us nearer to our common objective- which is winning."
Modifications for 2000: Jenkins added that, "The most significant improvements could be the package advantages we have now after introducing the new Peugeot A20 engine and adopting common oil circuits for gearbox and engine. That shows the level of cooperation we have achieved between us, Prost and Peugeot, and comes from our policy of weekly meetings, even if sometimes there is not a lot of talk about." A completely new 7 speed transmission assembly has been produced to mate to the A20 engine. The center of gravity of the car has been lowered by lowering the drivers seated position and the forward section of the chassis."
Greatest Assets: The Prost AP03 is the combined work of Jenkins, aerodynamicist Loic Bigois and technical consultant, John Barnard. The 1999 AP02 handled quite well in the wet.
Achilles' Heel: Prost have experienced reliability problems in winter testing.

Chassis: Sauber C19; Engine: Petronas SPE 04A (Ferrari 048)
Goal for the 2000 season: Team Principal, Peter Sauber stated "They are always the same: if we are not where we want to be, to try and get there. It's easily said, but hard to do. Formula One is a very difficult league. To be up at the front means that you have to work a lot and invest a lot and I believe that we will improve in comparison to our rather weak season in 1999."
Modifications for 2000: Sauber had three main technical objectives: Improvement of aerodynamic efficiency, weight reduction and better car reliability, with emphasis on the gearbox. Sauber have produced a newly-designed and much lighter seven speed aluminium gearbox mounted longitudinally on the main axis of the car. Sauber explained "Our weakest link last year was the gearbox and getting it to work in harmony with the engine. I thought that we could take Ferrari's gearbox, but it is welded carbon and titanium. It's very sophisticated and very expensive. So I thought we'd better stay with our own gearbox even though it was very vulnerable and heavy. But we've made it lighter, and probably lost around 10 kilos, which, with the loss of weight from the engine, means that we've lost at least 25 kilos."
Greatest Assets: Sauber is, overall, a well-run team.
Achilles' Heel: Limited funding and resources. Sauber do not have their own wind-tunnel yet. A fragile transmission.

Chassis: Arrows A21; Engine: Supertec FB02
Arrow's goal for the 2000 season: Team Principal, Tom Walkinshaw stated "Well it's the perfect scenario isn't it? There's no pressure on us. You can only do better than you're forecast to do. I think we've assembled one of the best engineering team's in Formula 1 here, we've got a good engine. I'm sure we've got a good car once we get it developed, and we've got two good drivers."
Modifications for 2000: An Arrows statement revealed that the A21 "features an improved aerodynamics package and significantly lowered and revised weight distribution." The new Arrows has been surprisingly fast during winter testing at Catalunya. Thankfully the hideous Hallowe'en colour scheme has been dropped.
Greatest Assets: At the end of the 1999 season Arrows was putting most of their efforts into developing the new A21 while the other teams divided their efforts between developing their 2000 car and squeezing the last ounce of performance from their 1999 cars. This gamble may pay dividends in the 2000 season.
Achilles' Heel: Supertec engines, however Walkinshaw disagrees: "Power wise, I think it'll be up there with the any of them. Maybe the top couple of engines will have a little bit more. I think the difference in engines now comes from the weight and the packaging of the engine more than absolute power."

Chassis: Minardi M02; Engine: Fondmetal (Cosworth)
Modifications for 2000: Minardi have not released details about the chassis changes but they have carried out testing at Fondmetal Technologies wind tunnel. A Minardi statement revealed that "In the course of the 2000 season the power-plant will benefit from two evolutions: the first one is expected at the Spanish GP."
Greatest Assets: Experience and commitment. Last year's Minardi 01 was a sound chassis.
Achilles' Heel: Limited funding and resources, an outdated engine and inexperienced drivers.

Chassis: BAR 002; Engine: Honda RA000E
Goal for the 2000 season: BAR engineer Jock Clear explained their change in philosophy, "I think the biggest thing that Honda has taught us, in the short time that we've worked together, is to set realistic goals, firm lines in the sand that you achieve, and that's what we didn't achieve last year. We fell over ourselves last year trying to achieve everything too soon."
Modifications for 2000: Technical Director, Malcolm Oastler explained "The BAR002 chassis does look outwardly similar to the previous year's car, but there are a lot of subtle changes, some visible and some not, incorporated as a result of hard-won lessons learned in the course of 1999. Specifically, we believe we have made significant improvements in the areas of chassis strength, stiffness and aerodynamics, as well as in mechanical reliability. In addition, this year we have done a better job with our structural analysis, which means stressed components in particular are better fit for service." Thankfully the grotesque multiple-personality-disorder colour scheme has been dropped.
Greatest Assets: Good resources, a partnership with Honda and good drivers.
Achilles Heel: Inexperience.

A common theme for all teams is the goal to produce a lighter car with a lower centre of gravity. The 1999 season was full of surprises. What surprises await us in the 2000 season?